Samsung is known to be working on a second generation of its Gear VR, smartphone virtual reality headset, but details remain a little thin on the ground. However one rumour suggests it could be ditching the white paint job for a black one and that it will feature a slightly expanded field of view over the original.
The Gear VR 2.0 is expected to debut tomorrow at Samsung's special August launch of the new Note line of smartphone/table crossover, so it's certainly possible that this image is a leaked one designed for the press conference. It does look a little dull though, so don't take this as gospel until we know for sure.
The headset itself looks very much like the Oculus Rift DK2, with a matt black exterior and not much styling beyond the logos on the side – one of which is Oculus, suggesting that Samsung and the Rift maker are still colluding on headset development.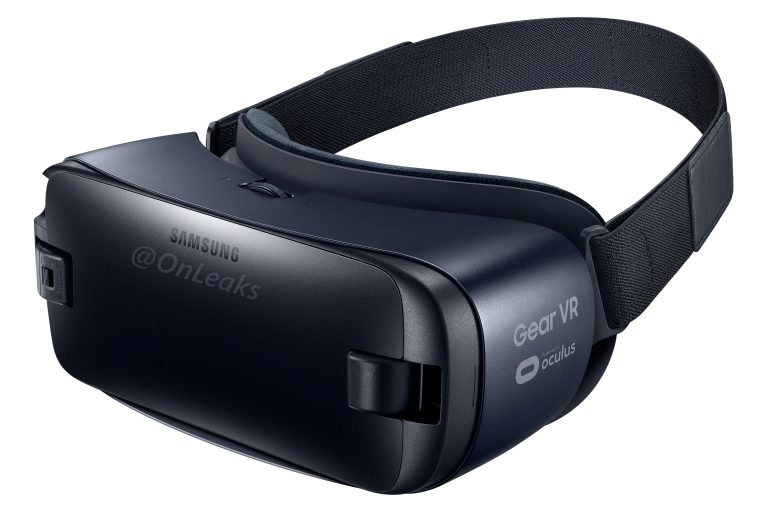 The colour scheme, although a little dull, should be far less distracting for wearers and could be designed to match the style of the new Note hardware.
However the visual improvement is something that is more likely to impress fans and onlookers. The new Samsung Gear VR is said to be capable of 100 degrees of field of view, four degrees more than the current generation hardware. Resolution however will remain the same, as the Note 7 uses the same resolution display as other compatible smartphones, at 2,560 x 1,440.
RoadToVR doesn't note any improvements to screen door effect, overheating, fogging or the lack of positional tracking, but we may learn more at the official announcement tomorrow.
Discuss on our Facebook page, HERE.
KitGuru Says: Our own Zardon has been quite impressed with what the Gear VR has offered before, but do you guys think a few extra degrees of field of view will make much of a difference for a gen two device?