Oculus VR isn't resting on its laurels when it comes to new and future virtual reality developments. In a number of image highlights from Mark Zuckerberg's recent visit to the Oculus Research labs, we were shown new hand-tracking gloves, new sensor technology and some of the in-house equipment Oculus has for grinding new lenses and testing for bi-naural sound.
Oculus as a company has been far quieter since the launch of its Rift hardware than before it. Prior to April 2016 it had company founder Palmer Luckey front and centre, acting as a VR evangelist. Today we don't hear much from him, though that's likely to do with his discovered affiliation with a propaganda/meme company.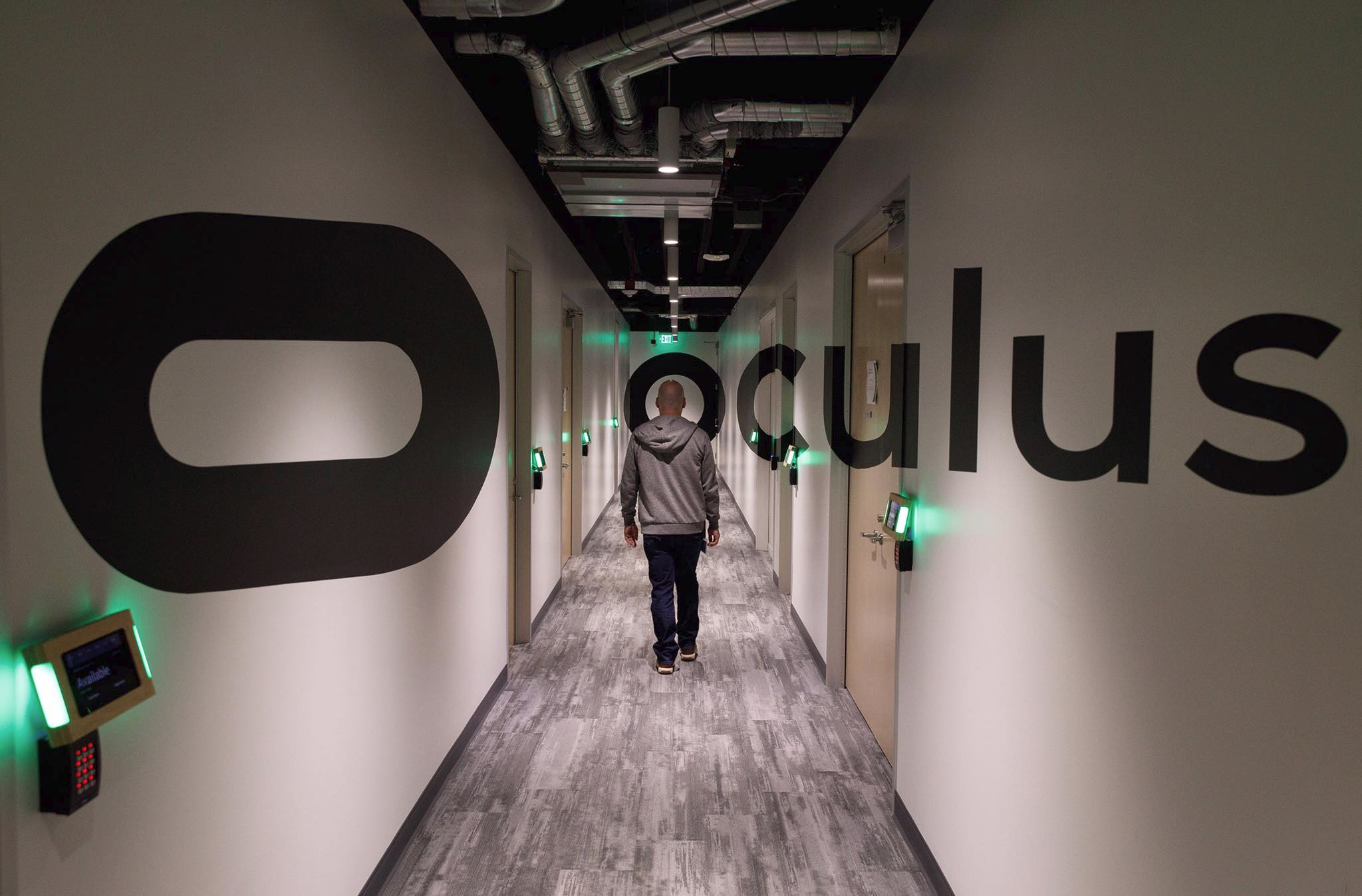 Just because the higher ups are quieter though, doesn't mean Oculus isn't doing anything. Indeed it's working hard on next-generation VR technology and Facebook CEO Mark Zuckerberg recently made a trip to its research facility where he tried out some exciting new gear.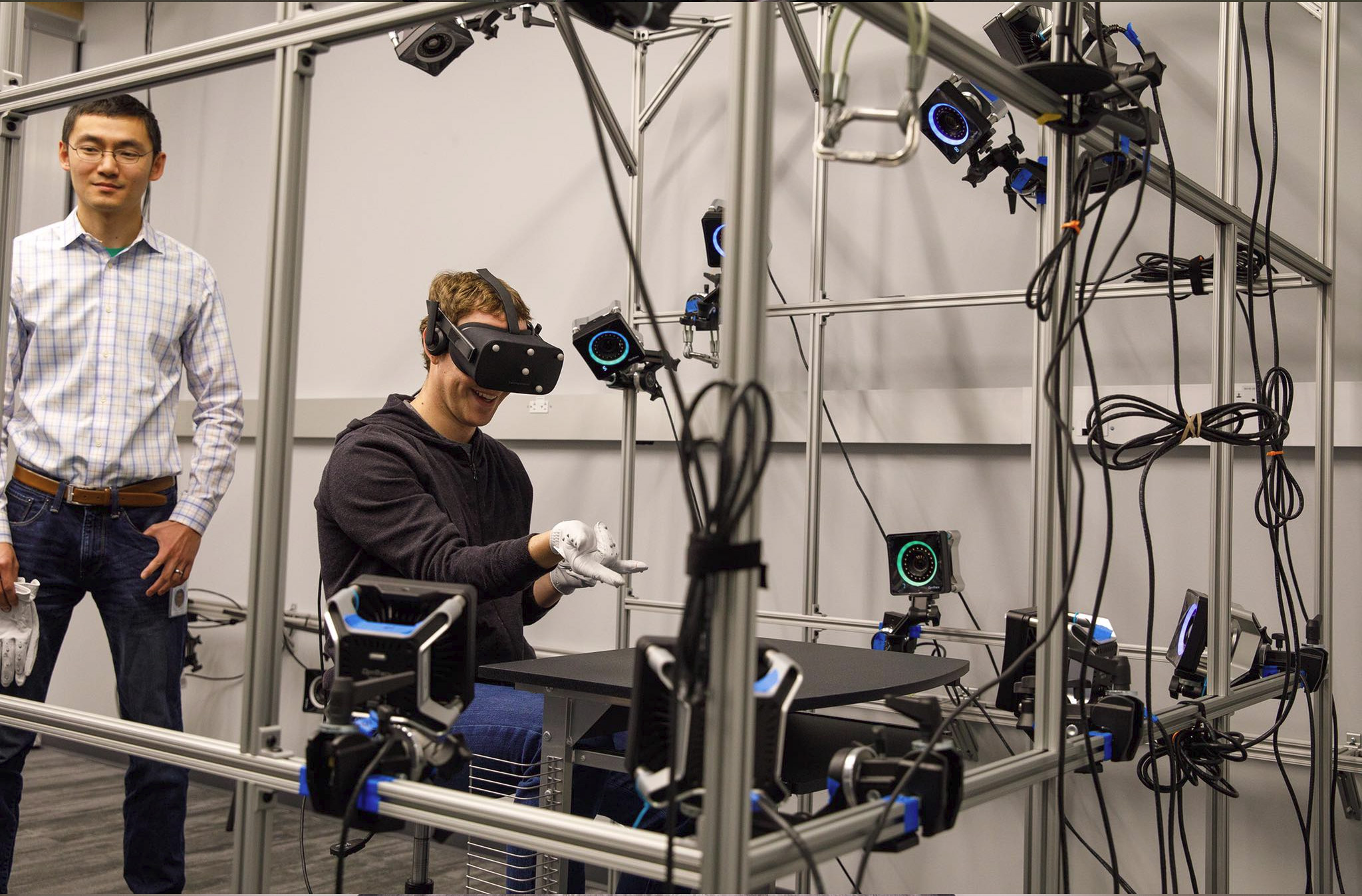 The most enticing image taken of his time there was of him trying out a pair of Oculus gloves. We're told that they allow you to draw, type on virtual keyboards and shoot webs like Spiderman, which is what he's doing in the image. It's not clear what is tracking the gloves, though it's presumably the ring of new looking sensors around him.
It is worth taking note though that that is a lot of sensors for a small space. If required, they would need to be refined a lot before commercial release. It's also important to notice that Zuckerberg is sitting in a small space, at a desk for this experience, so Oculus is still targeting small scale, seated, forward facing experiences it seems.
In another pair of images, we see two important parts of Oculus' facilities: a sound testing room, which we're told will soon be one of the quietest places on earth, and a clean room, for manufacturing minute components for Oculus hardware.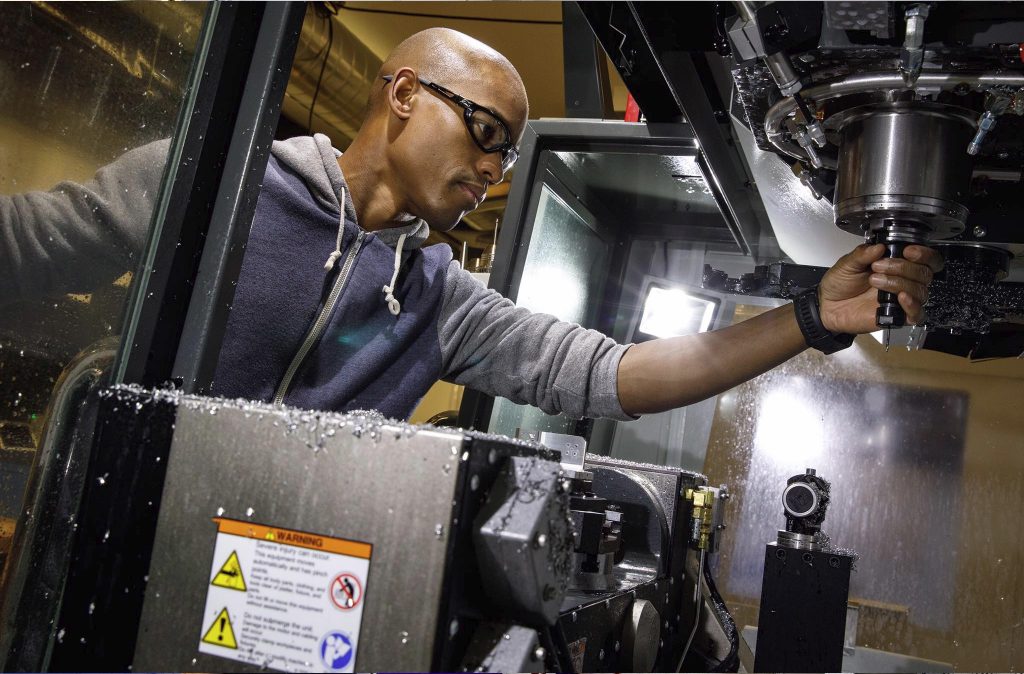 When combined with the image of a lens-grinding machine, it seems clear that Oculus will be performing much more of its manufacturing in-house for future headsets, though that may be just for prototypes, rather than mass production.
Discuss on our Facebook page, HERE.
KitGuru Says: Some interesting things are happening at the Oculus HQ, but I'm disappointed to see that the test space for those gloves is so small. Being able to freely move around is such a big component of VR and though not everyone has the space, it's important to cater to those who do.
Image source: Zuckerberg/Facebook