Microsoft is going to be changing the way Windows 10 looks, or at least empower application makers to do so. Project Neon is a currently unannounced feature that we all know is coming to Windows 10 and this week, during a developer day livestream, Microsoft inadvertently revealed it.
We have seen hints at Project Neon before now, with developers showing off previews of their applications, but this is the first time that Microsoft has given us a look in any official capacity. It's not clear it if intended to – it certainly didn't announce it as part of the livestream – but this is a very real confirmation that Project Neon is coming and it's going to make Windows 10 much more aesthetically pleasing.
Looking a little like the Windows 7 aero glass visual update, Project Neon adds a lot of new transparency features to Windows 10. It makes the user interface cleaner and adds animations that make it all flow together – a little more like Apple's operating systems.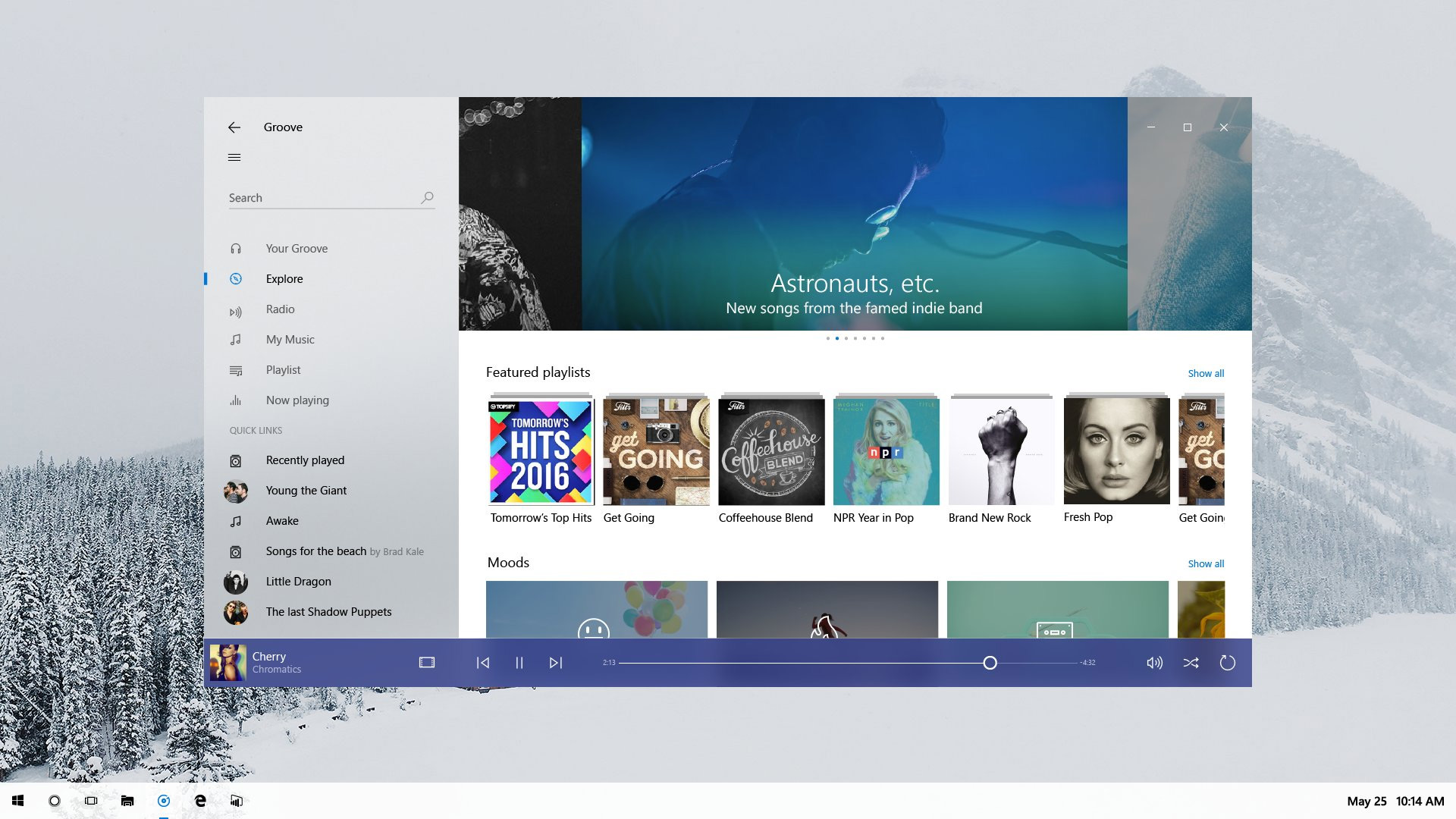 Source: Tom Hounsell/Twitter
Although it's arguably been possible to have such visual flair in Windows 10 apps since the OS was released, it wasn't a focus under the Metro theme and certainly wasn't easy to implement. With Project Neon though that should change and we could see a lot of Windows applications suddenly looking much more contemporary.
One area which is drastically different under Neon though and won't require app-maker input, is the Windows 10 taskbar. In this screenshot it's near-white, which could be its way of mirroring the wallpaper content, but may also be a new design style for the taskbar under Neon. Icons too are silhouetted and monochrome, and the search bar has disappeared into a small icon instead.
Some colour does appear to be added when an app is running or in the foreground though.
Discuss on our Facebook page, HERE.
KitGuru Says: What do you think of how Project Neon looks to overhaul the look and feel of Windows 10? Do you think the OS needs a bit more visual flair?