Although virtual reality will be used in lots of ways, one of its most compelling is how it will allow us to tell new sorts of stories. Games are one aspect, but so are movies, which is why Oculus's Story Studio is developing new types of filmmkaing. Take its upcoming Dear Angelica, which follows the memories of a teenage girl looking back on the stories told by her mother, all hand drawn in 3D and rendered in real time.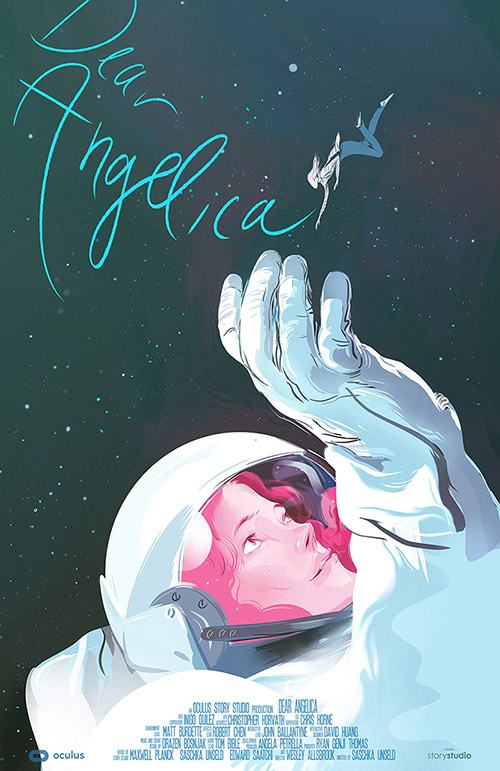 As much as the trailer makes the movie itself look stunningly pretty and very unique in how the story will be told, this also serves as a showcase of Oculus' own 3D painting system, much like the Google Tiltbrush application we've seen demoed on the HTC Vive at a number of different events.
Oculus' 3D painting tool is called Quill and it works in tune with the company's Touch controllers, set for release in Q2 2016. They let you paint entire scenes in virtual reality, much like Tiltbrush does.
[yframe url='http://www.youtube.com/watch?v=-rvwcGxEUGM']
Although Cnet's report on Quill suggests that there are no plans for a wider release for the software at this time, that's likely because the controllers to really make it work won't be available for months. When they are, you can bet Quill will be released to the world, or a third party developer will do something similar. Painting and drawing in three dimensions is something entirely new and exciting which could change how we look at art as a whole.
Discuss on our Facebook page, HERE.
KitGuru Says: 3D painting is something I'm hugely excited for. Just looking at the creativity in games with very limited 3D modelling and drawing ability (think Minecraft) shows that there's huge potential waiting to be unlocked by solid 3D art creation tools inside VR.