CES is going to have a lot of virtual reality hardware and software on show. HTC/Valve will probably showcase the final version of the Vive headset, Oculus is expected to announce the final price and specifications of the CV1 Rift and Samsung has now announced that it will be showing off a motion controller for its Gear VR headset, known as the Rink.
Information on the Rink is thin on the ground right now, but with CES beginning next week, we don't have long to wait. We do know (thanks RoadToVR) that it was developed internally by Samsung's C-Labs R&D division and that it's wireless, thanks to the promo image that's been release. It looks like the user's hand slips inside the half-handle and it's possible that there's a secondary control box for it which must be attached to the Gear VR headset.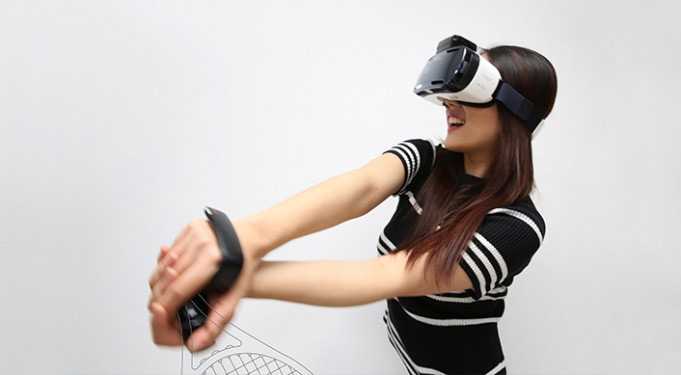 Regardless of the specifics though, this will be an important addition for the smartphone powered VR head mounted display (HMD), as it adds another layer of immersion, as well as removing the need for third party controllers. It also brings it more in-line with other commercial VR headsets, which will have their motion controllers available at some point through 2016.
The PlayStation VR has the move-motion controls, the HTC Vive has its wands and the Oculus Rift will have its Touch controllers at some point in the second half of 2016.
Discuss on our Facebook page, HERE.
KitGuru Says: Motion controls add a lot of immersion to VR, so this was a natural step for Samsung to take. The implementation will be interesting though.