The HTC Vive already offers an excellent VR experience but given the headset's focus on room-scale experiences, the wires can occasionally get in the way. Fortunately, Vive owners will be able to do away with those pesky wires completely in just a matter of months as HTC has revealed that it will be launching a wireless add-on for the headset within the first half of this year.
Turning your Vive wireless will cost a bit extra, HTC's TPCast wireless upgrade kit will be priced at $250 in the US and right now we don't know the details on international pricing or availability. However, with the upgrade kit, users will be able to reduce some of the weight dangling from the headset and will achieve a greater degree of freedom while moving around in VR, so it may be worth the cost to many enthusiasts.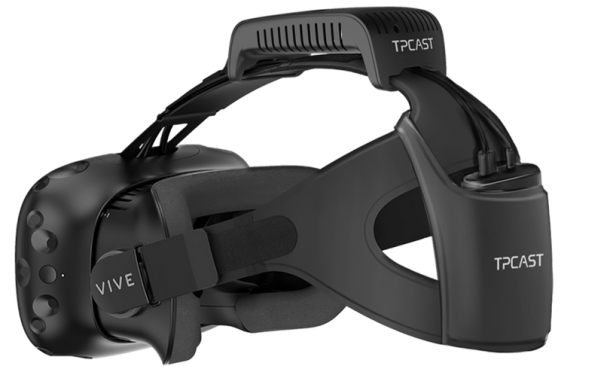 The TPCast kit was first revealed a couple of months ago and was developed under the Vive X Accelerator program. Since then, HTC has decided to pick it up as an official accessory for the HTC Vive, promising 1.5 hours or so of untethered/wireless VR on a single charge. A lot of time has also gone into reducing latency and managing heat so that users can have a smooth, comfortable experience.
The Wireless Upgrade kit will be available to pre-order later this quarter but it won't actually release until sometime between March and the end of June.
KitGuru Says: The HTC Vive in particular will benefit from a wireless upgrade due to the focus on room-scale experiences. Hopefully the TPCast ends up working as well as intended once it arrives later this year.