Earlier this year, the Steam Hardware survey showed the HTC Vive outselling the Oculus Rift by quite a bit, with around 100,000 headsets already out in the wild. However, since then Oculus has sorted out its stock issues, fulfilled all pre-orders and is now preparing to jump into room-scale VR with Oculus Touch at the end of the year. Those changes seem to be having a positive effect too, as the new Steam statistics show the Oculus Rift's market share on the rise.
Valve recently added a 'VR Headsets' section to the Steam Hardware Survey and the stats from April to June have some interesting numbers. As roadtoVR points out, in May, the HTC Vive hit 66% market share, meaning out of all of the VR headsets being used on Steam, 66 percent of them were Vives. However, the Vive doesn't appear to have seen any growth in the last month, sitting steady at 66 percent in May and June.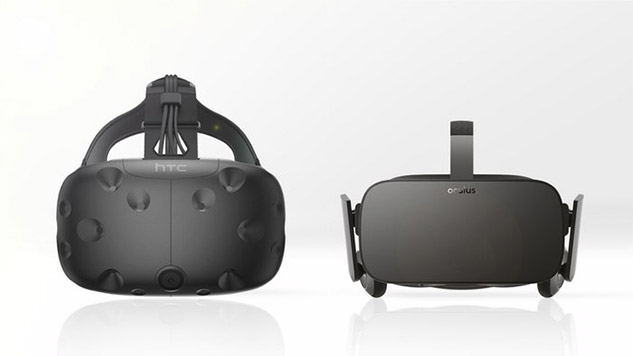 On the other side of the coin, in May, the Oculus Rift CV1 had 19.5 percent market share and grew to 27.8 percent in June, showing noticeable growth compared to the Vive. Now this doesn't mean that nobody is buying the Vive, it just means that a greater number of Rifts have started being used in conjunction with Steam in the last two months.
As the report notes, there are a number of possible conclusions that could be drawn from this. We did just have a Steam sale, so perhaps some Rift owners started buying Rift-compatible VR titles on Steam, rather than sticking to the Oculus Store. Or the Rift may have seen a spike in sales since clearing itself of supply chain issues and finally meeting demand. An interesting tidbit to take away from this though, is that based on current HTC Vive sales estimates, Roadtovr estimates that roughly 40,000 Rift CV1s are currently attached to Steam.
KitGuru Says: The Oculus Rift has suffered from some bad PR in recent months but it would seem that Oculus is starting to win over consumers again. These are still early days but now that both the Vive and the Rift are readily available, it will be interesting to see how things go throughout the rest of 2016.