We are approaching the 29th of July, which will mark exactly one year since the launch of Windows 10 and Microsoft's increasingly invasive campaign to get Windows 7 and 8.1 users to upgrade. If you really don't want to upgrade, then the good news is that in 72 hours, you should be free of the notifications and pop-ups as Microsoft has previously said that it plans to remove them once the free upgrade period is over.
Back in May, Microsoft did confirm that after July, it would begin removing its upgrade to Windows 10 app from PCs worldwide: "Details are still being finalized, but on July 29th the Get Windows 10 app that facilitates the easy upgrade to Windows 10 will be disabled and eventually removed from PCs worldwide. Just as it took time to ramp up and roll out the Get Windows 10 app, it will take time to ramp it down".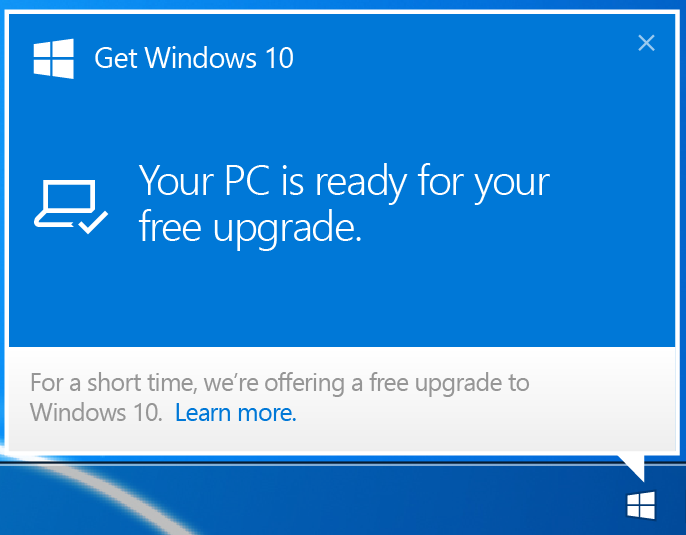 The bad news is that if you do want to upgrade for free, then you are going to have to make time for it during the week because by Saturday, the offer should be off the table. From next month onward, those looking to upgrade to Windows 10 will need to cough up $199/£179 for the Pro version, or $129/£99 for the Home version.
KitGuru Says: Have any of you purposefully stayed away from Windows 10 during the free upgrade period? Do you think you'll make the jump this week to avoid possibly paying in the future or are you going to ride it out on an older OS?