Microsoft is set to get into the Virtual Reality space next year with new Windows 10 based headsets that are geared towards creative use. The most exciting part about Microsoft's plan was the low $299 price tag but as it turns out, the minimum system requirements are also helping keep the barrier to entry fairly low, though they are a tad higher than initially thought.
A few weeks back some proposed specifications were discovered in a Windows 10 preview build, which included an Intel Core i3, 4GB of RAM an integrated GPU. However, the official minimum specifications are a little different.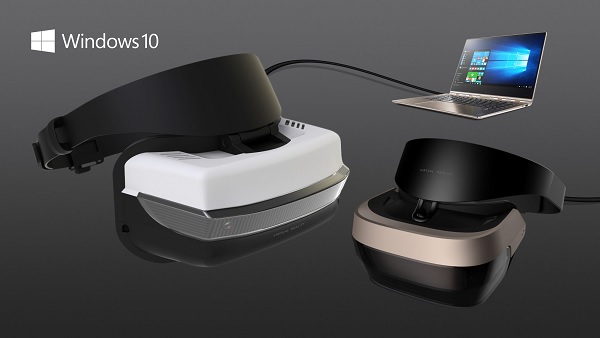 On the CPU side, Microsoft is recommending an Intel Core i5 7200U, which is one of Intel's Kaby Lake laptop CPUs with two physical cores and hyper threading. On the GPU side you will need one that is DirectX 12 capable, which for the minimum spec is an Intel HD 620. Finally, you will need at least 8GB of RAM, which is a fairly common amount these days even in non-gaming machines.
The two key interesting specs listed here are the HDMI and HDD. For starters, Microsoft is recommending 100+GB of storage space and an SSD is preferential. On the HDMI side, you'll need to have a HDMI 1.4 capable system in order to transmit the full resolution of 2880×1440 at either 60Hz or 90Hz. This resolution is quite a bit higher than the 2160×1080 screens found in the HTC Vive and Oculus Rift, so these headsets could turn out to be quite impressive display-wise.
KitGuru Says: If these Windows 10 virtual reality headsets end up shipping with higher resolution screens compared to the Rift and Vive, then it will be very interesting to compare the two. After all, apps like virtual desktop can be tricky to use right now on the Rift due to pixelated text, which makes the experience somewhat impractical. However, that could change with a bump from 1080p to 1440p.