Just a few weeks ago, we saw Microsoft make the surprise announcement of Windows 10 Virtual Reality headsets, bringing prices down to just $299, which will widen the VR market quite a bit compared to more expensive options like the Oculus Rift and HTC Vive. To go with the lower entry-level price, we now also have information on Microsoft's system requirements for Windows 10 VR, which are a lot lower compared to high-end gaming-oriented headsets.
Windows 10 VR headsets will be supported by Microsoft's upcoming 'Creators Update', which is coming in 2017. The headsets themselves resemble the Hololens but will be built and sold by third-parties, like Asus, Acer and Dell.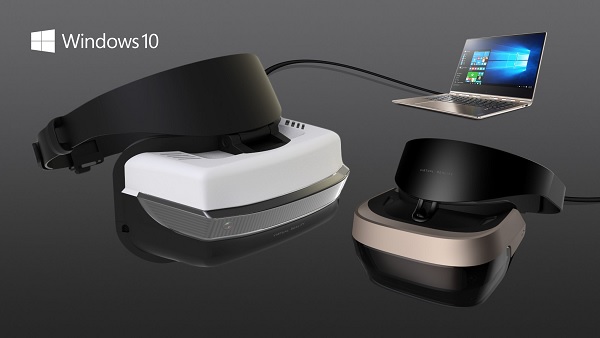 Microsoft hasn't published its full requirements for Windows Holographic just yet, which is what will run on these new headsets, but an app that comes bundled in new preview builds of Windows 10 appears to contain some early details. The app in question is similar to the Oculus app, in that it will check that your system meets the proper requirements and help you set up VR.
According to the app, Windows 10 VR headsets will require a four-thread processor, meaning something like Intel's Core i3 with Hyper-Threading will work fine as it has two physical cores and two additional virtual ones. 4GB of RAM will also be needed and it looks like the integrated GPU found on Intel's current batch of Skylake processors is enough to power a Windows 10 VR headset.
Unfortunately, that's all of the information we have right now but we learned earlier this month that Microsoft will be revealing more official details on its Windows 10 VR plans in December, so we should hear more soon.
KitGuru Says: While we don't know exactly what experience Microsoft wants to offer with Windows 10 VR, I am still quite excited to see what happens with this. Even if these headsets aren't great for gaming, I have found VR to be excellent for general entertainment purposes too and I imagine for creative people, being able to stand in a virtual space and bring things to life would be very helpful.  Are any of you keeping an eye on Microsoft's upcoming VR plans?