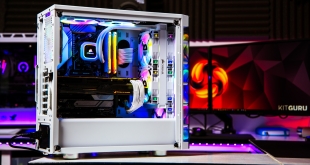 Today we are back with another prebuilt PC review. This one is from Box Cube and it is certainly going to grab your attention with its dazzling RGB and strong Corsair theme. It's certainly not short of horsepower either, thanks to the Ryzen 7 3700X CPU and Radeon RX 5700 XT GPU. How does it stack up, is it worth the £2180 asking price, and what would it cost to build it yourself? Let's find out.
Specifications:
AMD Ryzen 7 3700X
ASUS Prime X570-Pro Motherboard
ASUS ROG Strix Radeon RX 5700 XT GAMING 8GB OC Graphics Card
Corsair Vengeance RGB PRO 16GB (2 x 8GB) DDR4 DRAM 3600MHz Memory Kit – White
Corsair Force MP600 2TB M.2 2280 PCIE 4.0 NVME SSD
Corsair iCUE 465X RGB Tempered Glass Mid Tower Smart Case- White
Corsair Hydro Series H100i RGB PLATINUM 240mm Liquid CPU Cooler
Corsair RM750x – 750W 80 PLUS Gold Fully Modular PSU Power Supply
Corsair LL120 RGB 120mm Dual Light Loop White Case Fan
Triple Pack Corsair LL120 RGB fans with Lighting Node PRO
Seagate 2TB BarraCuda Desktop Hard Drive
Windows 10 Home
3 years warranty
Our first thoughts when looking at the configuration is certainly a good one. This seems like it will be an excellent all-around performer with almost everything you'd need for productivity, while also being a very capable gaming machine at 1080p and 1440p resolutions.
Box.co.uk's new CUBE system configurator lets you fully customise your system from the ground up or you can choose a base unit to expand upon. Another benefit of the CUBE configurator is that it only lets you choose items that are currently in stock. Our system here is built using their custom Corsair iCUE config and with our exact specifications comes in at a pretty hefty £2,183.12. We'll go over price and value on our conclusion page.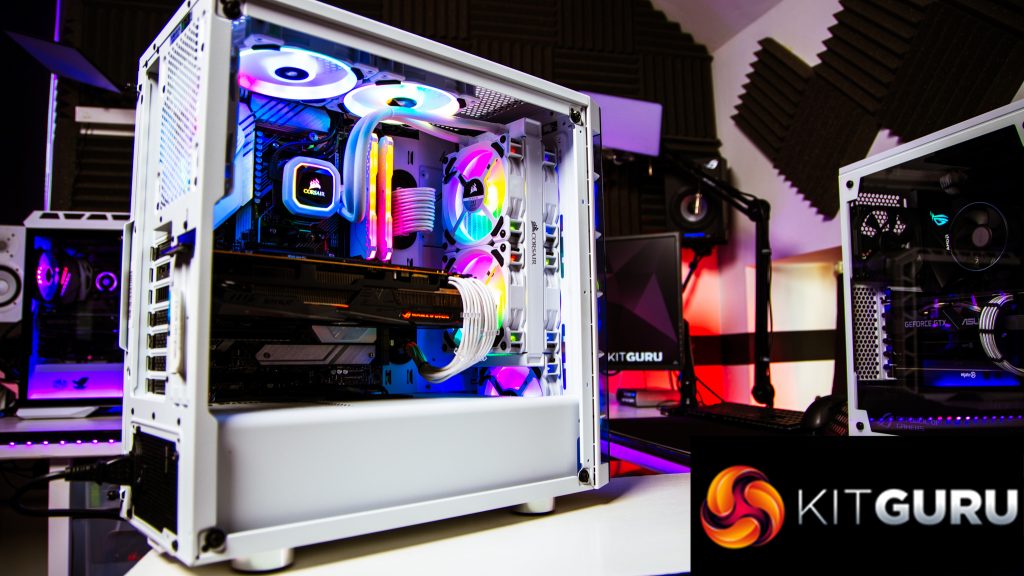 When buying a prebuilt system, you want to be happy knowing that it will arrive in one piece. We can safely say the packaging is excellent. A large box over 1 metre squared, with plenty of packaging inside and around the case box that houses the system.
Styling wise and colour choices are spot on, in our opinion. Aesthetically this looks the part with well-matched parts that are placed well within the case, utilising the space correctly. The cable management is very good indeed, we just wish they got that black zip tie on the GPU extension swapped to white and the combs level. Other than that, we can't fault the construction or part choices.
Be sure to check out our sponsors store EKWB here