Razer is probably among the most creative companies in the world of high-quality hardware for enthusiasts and gamers. The company has made numerous innovations and is clearly very respected by its customers. However, given the relatively limited resources of Razer, it is impossible to address every possible market segment, which is why the company this week announced plans to license its case designs to third-party case makers.
The Designed by Razer licensing program is aimed at leading manufacturers of PC cases and is subject to a rigorous vetting process by the Razer design and engineering team prior to approval. While the company does not reveal all the terms and conditions of the program, it looks like Razer will design select key elements of the Designed by Razer PC cases while leaving other things to the its partners. The move should further promote the Razer brand among gamers.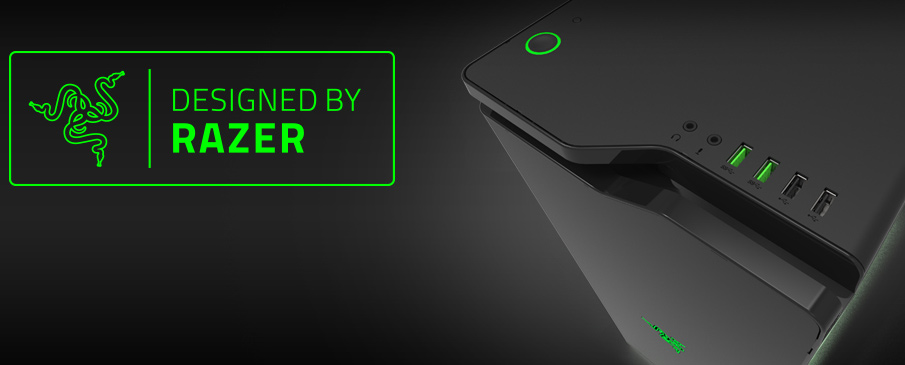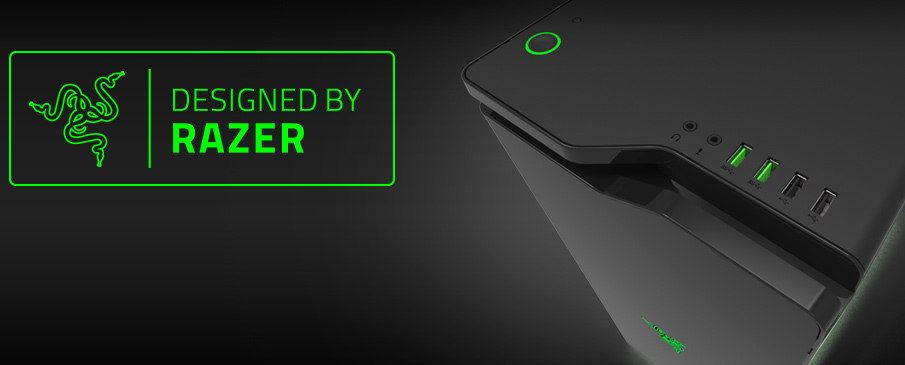 "We have some of the world's best designers and engineers working at Razer and we fully believe in advancing the industry no matter the cost, so it makes sense for us to share this knowledge with other manufacturers in our industry," says Min-Liang Tan, Razer co-founder, CEO and creative director. "It's our goal to service the needs of the hundreds of millions of gamers worldwide and a custom Razer PC case has been sought after for some time."
Earlier this year Razer unveiled a special modular PC design called Christine that is based on a PCI Express 3.0-based backbone that connects various components of the PC, such as graphics processing units, storage devices, audio solutions and other, housed inside special modules. The cable-less design of each sealed module is entirely self-contained and features active liquid cooling and noise cancelation, which allows Razer to factory overclock components without voiding warranties, safely and quietly.
While the Christine looked rather incredible, it seems that Razer will hardly bring it to market since this would require it to essentially enter the PC components business. Perhaps, the new program will allow Razer to bring at least some elements of the Christine to the market with the help of other makers of PC cases.
The first Designed by Razer case will come from NZXT. The NZXT H440 – Designed by Razer sports Razer green USB ports and green lighting that illuminates the rear ports. The stylish design features a tinted window that shows off the illuminated Razer logo and the interior hardware. There is also custom green lighting that creates an underglow from the bottom of the case.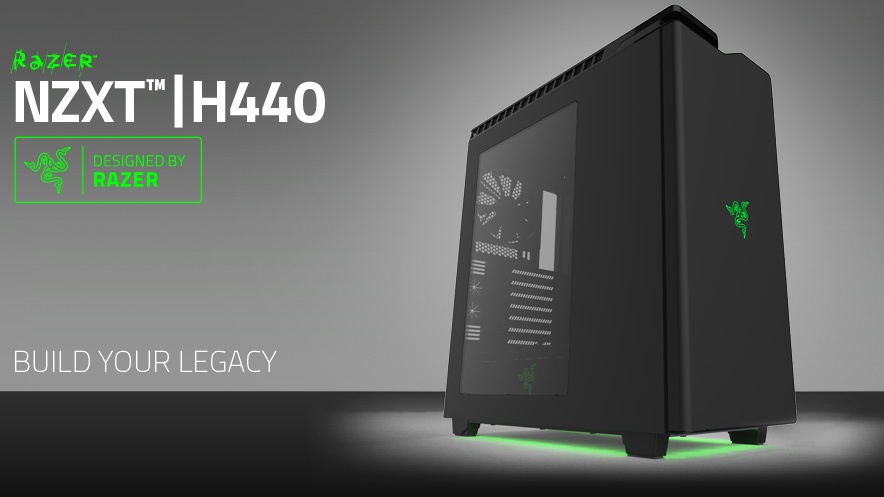 Under the terms of its agreement with Razer, NZXT will manufacture and sell the H440 – Designed by Razer case through its retail channels. Pricing of the case is unknown.
Discuss on our Facebook page, HERE.
KitGuru Says: It is impossible to manufacturer everything in-house, so Razer did a good thing in general. However, it is unclear whether the company has plans to license its truly innovative technologies, such as the Christine, or just plans to create certain co-branded cases in a bid to please its fans. While it will be nice for certain companies to make Razer-branded cases, which will leverage the Razer brand, it remains to be seen whether there will be a lot of such cases on the market. After all, every company needs to popularize its own brand, not a third-party trademark.