Thermals, noise & power consumption: 
To test the cooling performance of the PC Specialist Enigma R1 we ran AIDA64 and Unigine Heaven for 10 minutes. We test the CPU & GPU at the same time to ensure that the cooling is sufficient to cool both chips. We also kept an eye on the temperatures during gaming to ensure the results are representative.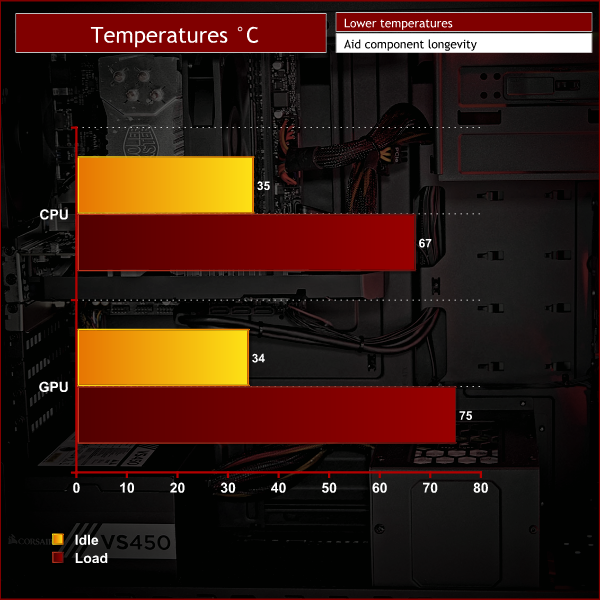 The idle temperatures are a little warmer than usual thanks to the higher ambient temperatures in the UK right now. But 35C and 34C for the CPU and GPU, respectively, are very acceptable. Under load the Hyper 212X does a god job of keeping the CPU below 70C which will help keep this CPU alive and ticking for years to come. The GTX 1060 gets a little warmer but is still well within safe limits and we can't see any issues with cooling in this budget case.
Noise Levels:
We measured fan noise levels using a sound meter while the PC was idle with no programs open, and then during stress testing to get a reading with the system under load.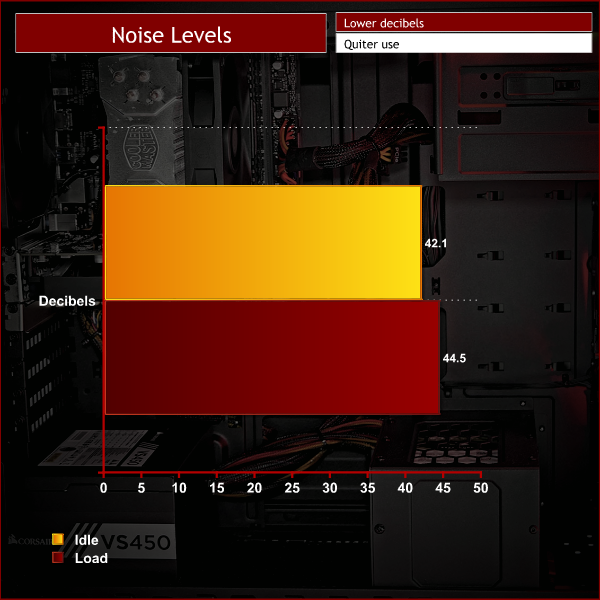 There is noticeable fan noise coming from the Enigma R1 at all times, however it easily fades into the background and can't be heard while wearing a gaming headset.
Power Consumption: 
The Enigma R1 is fitted with a budget power supply from Corsair. The VS450 from the Value series is only 80 PLUS certified so it isn't the most efficient but it is rated up to 450w and helps to keep the cost of this PC down.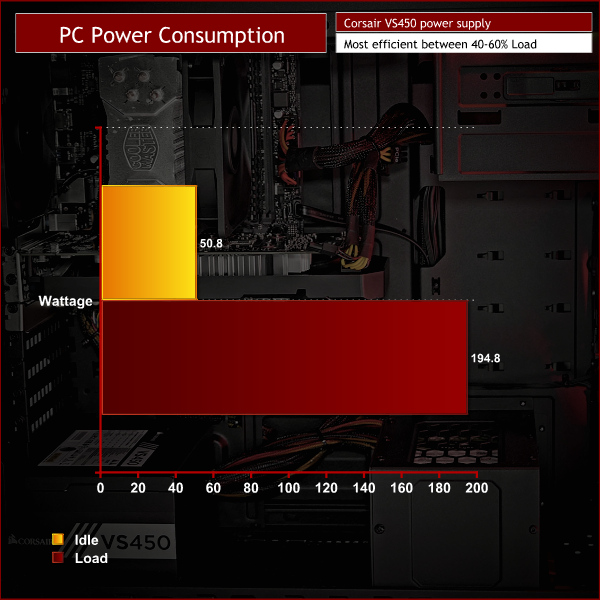 The modest components in this system aren't as power hungry as their beefier brothers and as such the Enigma R1 only draws about 195W under load. This makes the Corsair 450W power supply a good choice and ensures the unit will be operating at peak efficiency.