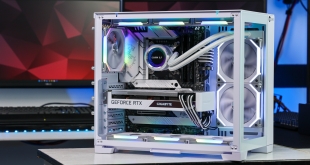 Today we're checking out a custom-built system from Box using their website configurator. This is a fairly high-end machine with a price tag of £2752.04. At this price-point it aims to appeal to those wanting the most modern hardware to tackle any game 2022 may throw at it… but will it hold up during our tests when we compare it to a system that costs £1000 less? Let's find out!
Specifications:
Lian-Li O11D Air Mini-S Snow White Standard Gaming Case
MSI MPG Z690 FORCE WIFI Motherboard
Intel Core i7 12700KF Processor
Lian-Li Galahad 240mm RGB AIO CPU Liquid Cooler
32GB (2x 16GB) Kingston FURY Beast DDR5 5200MHz RAM
500GB Seagate FireCuda 530 NVME PCIE Gen 4 M.2 SSD
Seagate 1TB BarraCuda Hard Drive
Gigabyte GeForce RTX 3070 Vision OC V2 8GB LHR Gaming Graphics Card
750W – Corsair SF750 SFX Fully Modular Platinum Rated
Lian-Li UNI Fan SL RGB Triple Pack 3 x 120mm White RGB Case Fans with Controller
Microsoft Windows 11 Home
Cube Windows 11 Recovery USB Drive
Black | White Braided Styling Cable Kit
Cube 7 Day Express Manufacture & Testing
3 Year Collect and Return Warranty Service provided by MendIT (UK Only)
There are some very solids specs here with the latest 12th Gen Intel Core i7, with a Z690 motherboard that super fast DDR5 memory at 5200MHz. This system looks like it'll be a very competent gaming and even productivity system that should handle most tasks that you throw at it but, of course, in true KitGuru fashion we'll be putting it through its paces later on within the review.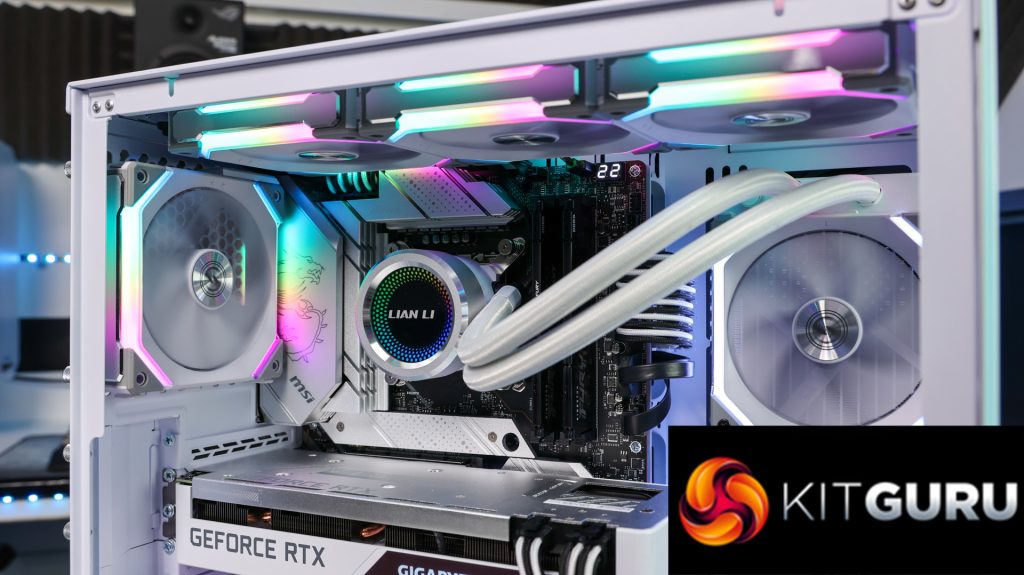 Before we go any further, I did want to bring up the Cyberpower Infinity X125 GT I've just mentioned in a bit more detail. I reviewed that system in December, and I thought we could compare the system's gaming performance later on in this review to see if a custom-built system makes sense compared to a standard prebuilt system.
The Cyberpower Infinity X125 GT has a Lian Li O11 Air Mini case, an i5-12600KF, 16GB of DDR4 3600MHz RAM, a 1TB Corsair M600 Core NVMe SSD, 750W Corsair PSU and an RTX 3070. The specs are similar, with the Box system offering an i7 and 32GB of memory, but also upping the price to £2752.04, whereas the Cyberpower system is almost £1000 cheaper at £1799. We'll see later in our gaming benchmarks just how well this system fairs against the custom built one by Box.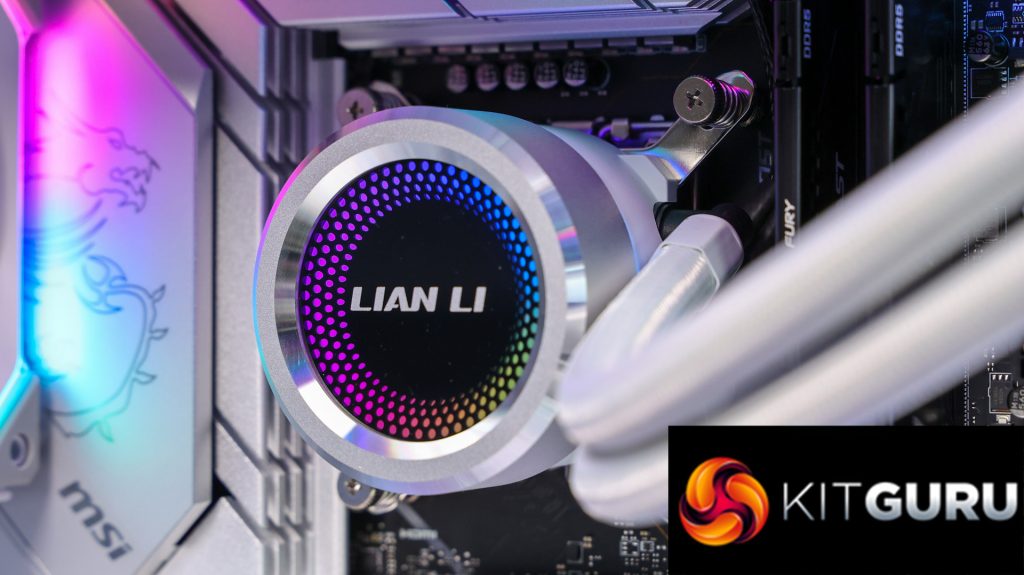 The O11D AIR MINI Box have chosen for the system looks great, it is worth pointing out this is still an ATX case, so it's not mini-ITX or anything like that. The top, back and bottom have a superfine mesh, which should definitely help with airflow and it gives it a great aesthetic too. We get a good selection of front IO on the case too with 2x USB 3.0, 1x USB 3.1 Type-C and 1x HD Audio combo jack.
Taking the side panel off reveals just how much space there is inside and for a small case it's actually very spacious. As our radiator is vertically mounted, we still get access to the top of the motherboard, which is a bonus. There's a total of 9 fans in this system. We have 3 120mm RGB fans as intakes on the bottom, one 120mm RGB fan as an exhaust on the left and 3 more 120mm RGB fans as exhausts on the top.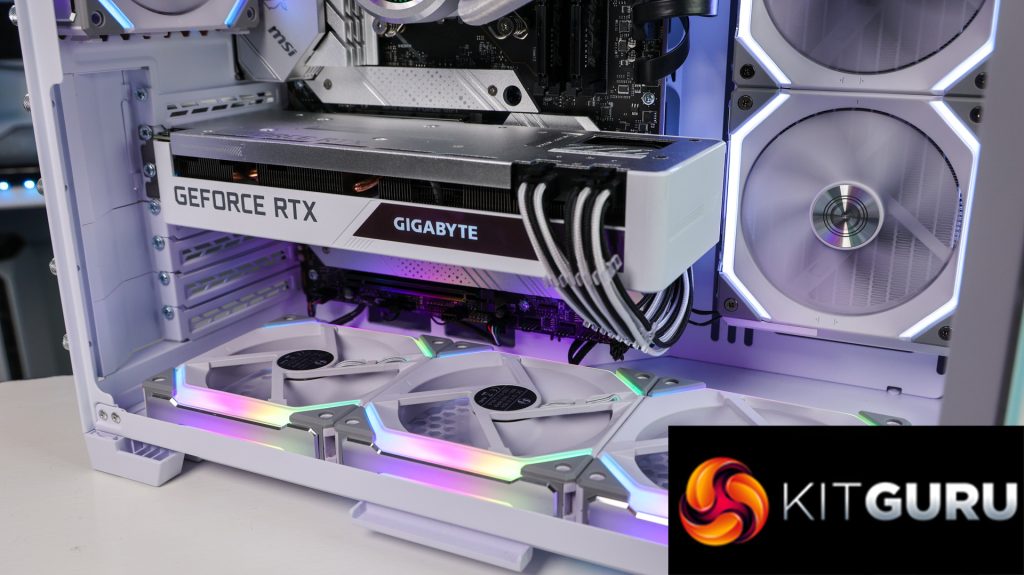 One thing to note that is a bit of a shame is the GPU sag. Our Gigabyte 3070 Vision OC V2 is a heavy looking card with a shroud and heatsink, sadly this has some slight sag when you get eye level with it. It's not horrendous but it is there and over time this will likely sag further. It would have been nice to see a support bracket of some kind to help prevent that.
The entire build is very clean, has been well managed and all components stick within the white and black theme. There's plenty of RGB LED's on offer here too from all of the fans that are installed as well as the CPU pump.
Be sure to check out our sponsors store EKWB here