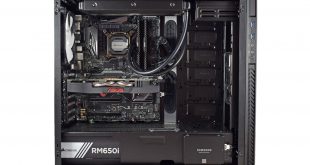 The AWD-IT Aura system uses the GTX 1070, which we reviewed in June over HERE. Alongside that we find an i7-6700K overclocked to 4.5GHz, as well as 16GB of 3000MHz Corsair DDR4 and a Samsung 750 EVO SSD. It is certainly a good spec on paper, and with a price of £1499 it looks to offer good value.
Since the release of Nvidia's latest Pascal architecture over the summer, we have reviewed a few gaming PCs utilising the new GPUs – perhaps most notably, PCSpecialist's Leviathan X which incorporates two Titan X cards (review HERE). For most people, though, that £3899 system is out of reach. What if you want the latest-and-greatest Pascal technology in a well-balanced system with a much more reasonable price tag? Enter AWD-IT's Aura.
In this review we put the Aura through it paces, benchmarking some of the toughest games a rig can handle before giving our final verdict.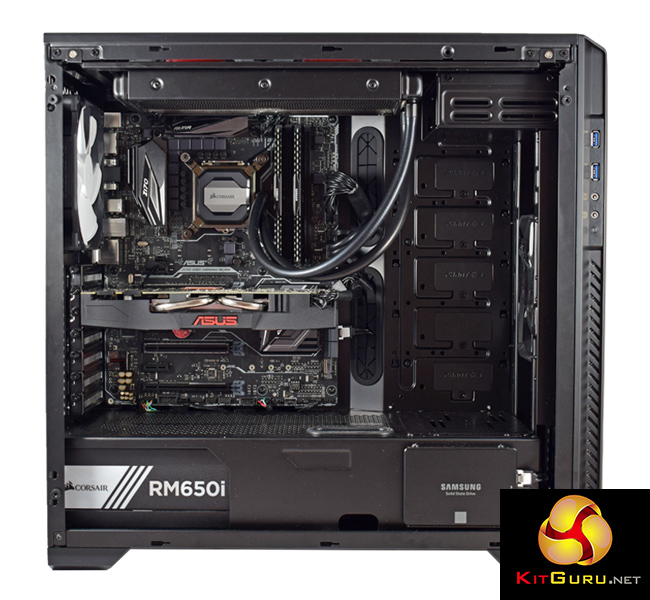 Specification:
Phanteks Enthoo Pro M Glass
Asus Z170 Pro Aura Gaming
Intel 6700k @ 4.5GHz
Corsair Vengeance 16GB 3000MHz
Asus GTX 1070
Corsair RM650i
Samsung Evo 750 500GB
Corsair H100i OEM
Price: £1499
Be sure to check out our sponsors store EKWB here