Although we give away a lot of solid gaming gear on KitGuru, it's not often that we run contests for fully built gaming PCs. That's exactly what we did at the start of February though, offering up a customised AMD gaming PC with RX 470 graphics, 32GB of memory, custom water cooling and a Freesync monitor with peripherals. And now we have a winner.
To be in with a chance of winning the beautifully put together AMD system, worth more than £1,650 once everything had been tallied up, we tasked you guys with telling us just why you needed a gaming system such as this. What was it about the hardware on offer and your unique situation that meant you were the right person to win such a prize.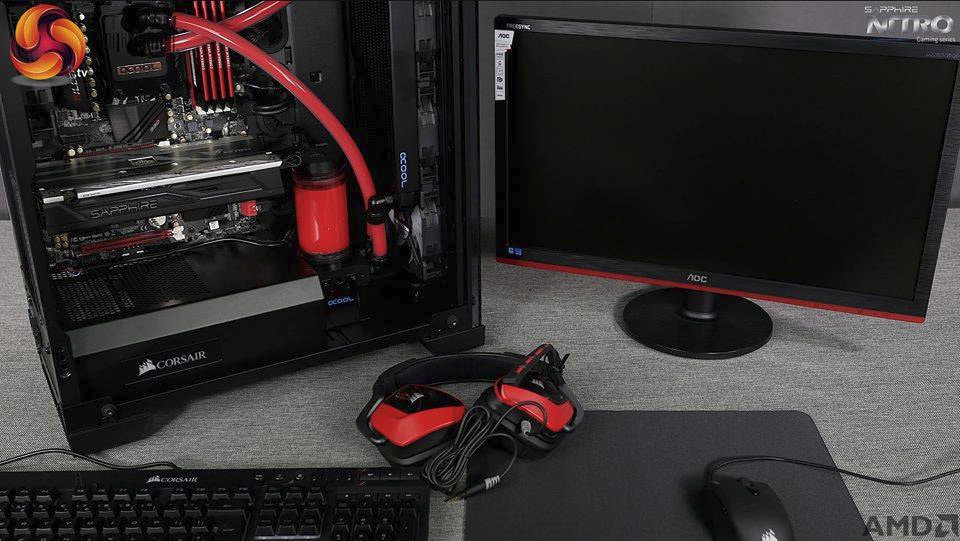 We received more than 4,100 responses to the competition, suggesting that not only were many of you excited at the prospect of a new PC, but that many believed they deserved it too. Unfortunately though, there could be only one winner, who we have now chosen.
Donna Lowrie, with her tale of a poorly built family PC running too slowly for the kids and proving an aesthetic embarrassment for her – well no longer. From now on she can enjoy a powerful, mid-range gaming PC with whisper quiet watercooling, fancy lighting and a full range of gaming peripherals, courtesy of KitGuru and our partners at AMD, Sapphire, Corsair, Alphacool and AOC.
Thanks to everyone for taking part and thank you to our partners for helping provide the components needed to put together such a prize.
Discuss on our Facebook page, HERE.
KitGuru Says: Sorry to those who didn't win this time around, I know there are a lot of you. We'll have more contests in the near future though, just keep your eyes peeled.