Overclockers UK has just introduced its brand new 'StreamR' range of PCs. As you could probably guess from the name, these systems are targeted at those looking to get in to livestreaming on Twitch, with rigs for those wanting to stream at 720p, 1080p and even those looking to stream console titles. Each system also comes with a premium license for XSplit to get you up and running as quickly as possible.
The highest end system in the StreamR range is the StreamR Elite, which is aimed at 1080p/60fps streaming and packs Intel's excellent Core i7 5820K processor along with MSI's X99S Gaming 9 motherboard. You also get to choose an Nvidia graphics card to go with it, the base line £1589.95 configuration comes with a GTX 970 but you can bump that all the way up to a Titan X if you want. The StreamR Elite also packs a 120GB SSD boot drive, a 1TB HDD and a 12 month license for XSplit.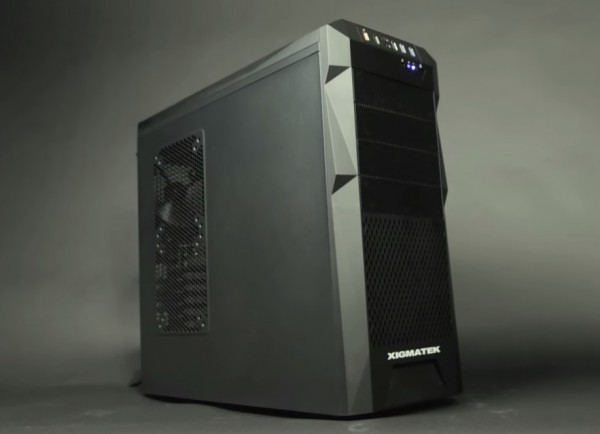 [yframe url='http://www.youtube.com/watch?v=3G7ZJNeDI-0′]
The StreamR Pro system is aimed at those who perhaps only want to stream at 720p and 30 frames per second. This build comes with an Intel Core i5-4690, a 120GB SSD boot drive, a 1TB HDD and a GTX 960 for £699, though you can bump that up to a GTX 980Ti if you have the cash. This build comes with a 6 month XSplit license.
The final system in the range is the StreamR Console, which is a tiny little box featuring the Intel Core i5 5250U chip, Intel's own integrated graphics and an SSD. This one is aimed at those wanting to set up a professional looking stream using an Xbox or PlayStation console. In all, it costs £469.94 and comes with a 3 month license to XSpliit.
If you need more gear, like a webcam, microphone, monitor, or gaming chair, then Overclockers gives you the option of bundling those in with the order. You can take a look at the StreamR range for yourself, HERE.
Discuss on our Facebook page, HERE.
KitGuru Says: Streaming is becoming more popular by the day. Do any of you happen to stream? Are you thinking of building a new rig with streaming in mind?