Back in June, investment bank, Mesa Global, put a listing on its site that said Ouya had in-fact been acquired by Razer. However, neither Razer or Ouya has acknowledged this or issues a confirmation until today. Ouya is now officially a part of Razer.
Why was Razer interested in acquiring a failing Android console maker? It seems that Ouya had some value left in software assets as Razer did not actually buyout the hardware side of the business. Razer will now be integrating Ouya's software library with the Razer Cortex and the Ouya store will be renamed 'Cortex for Android TV'.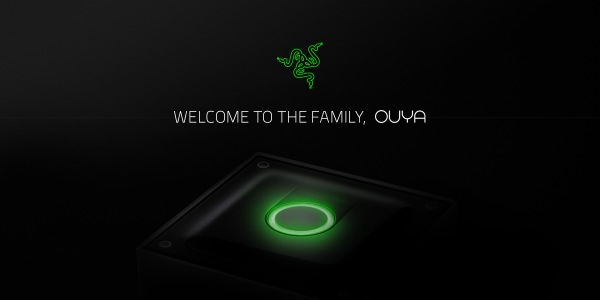 So Ouya's library of a thousand games will be heading to Razer's own Android console. The Ouya brand will also stick around, though it will now be a games publisher: "The Ouya brand name will live on as a standalone gaming publisher for Android TV and Android based TV consoles", Razer CEO, Min-Liang Tan said to TechCrunch.
Now those of you who own a Ouya console won't just be left without hardware support. Razer has planned a year of hardware support for the current 200,000 Ouya owners, though the company will be working to try to get those owners to migrate over to Razer's own Forge TV console.
Discuss on our Facebook page, HERE.
KitGuru Says: We've known about the Ouya acquisition since June so this isn't really a surprise. It seems that Razer bought Ouya in an effort to expand its software library, which it has been steadily expanding over the last few years.