Humble Bundle is one of the most well-known third-party game key sellers. The service's most popular feature is its Humble Bundles: bundles of games being sold for much cheaper than usual. Fans of the Dark Knight can currently get their hands on all of the best Batman games for less than £10.
Available for the next two weeks, the WB Batman Collection offers 8 Batman experiences (worth £134.48) for just £7.43. Paying 74p will get you Batman: Arkham Asylum GOTY Edition as well as LEGO Batman: The Videogame.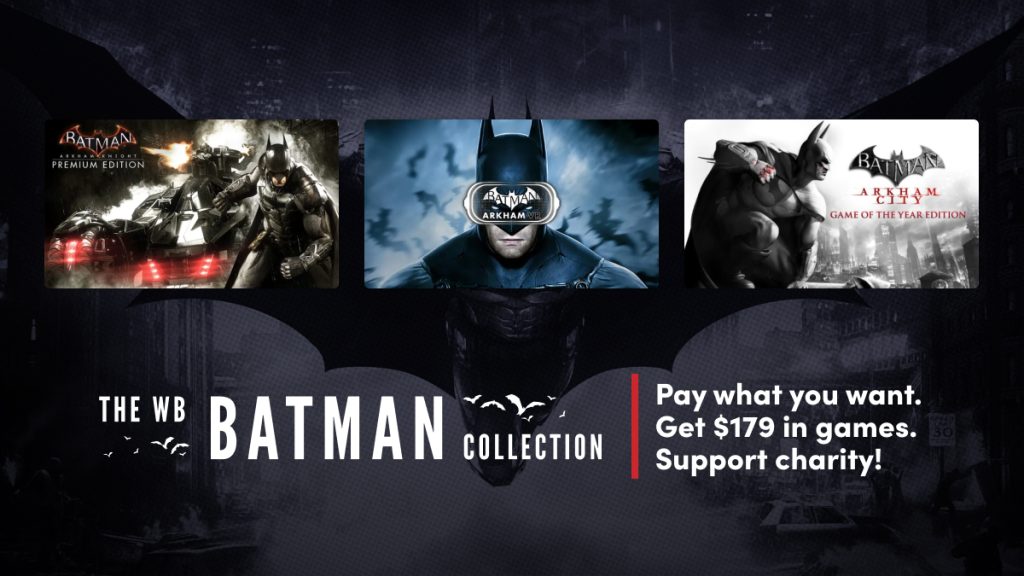 Paying £6.16 will net you Batman: Arkham VR, Batman: Arkham City GOTY Edition and LEGO Batman 2: DC Super Heroes – as well as the aforementioned two titles. Finally, for just a tiny bit more money (namely a total of £7.43) Humble will throw in 3 more Batman games: Batman: Arkham Knight Premium Edition, LEGO Batman 3: Beyond Gotham and Batman: Arkham Origins.
All in all, aside from the Telltale Games releases, this represents the best Batman games that you can buy. If you are a fan of the DC hero, then this bundle is by far the best way to get your hands on a big selection of the caped crusader's best adventures in gaming.
Discuss on our Facebook page HERE.
KitGuru says: What do you think of the Arkham games? Are they the best that super hero games have to offer? Which is your favourite game in the Arkham quadrilogy? Let us know down below.