Super Mario Run might have annoyed a lot of people by restricting the majority of its content behind a paywall, but that doesn't mean it hasn't been popular. In fact it's the fastest growing app ever, even beating out the likes of Pokémon Go. In the four days following its release, more than 40 million people have downloaded it.
Nintendo has been on a roll with mobile apps, which is pretty impressive considering 2016 saw it enter the market for the first time. Earlier in the year the licensed Pokémon Go broke all sorts of records on mobile and now Nintendo has done it itself with Super Mario Run.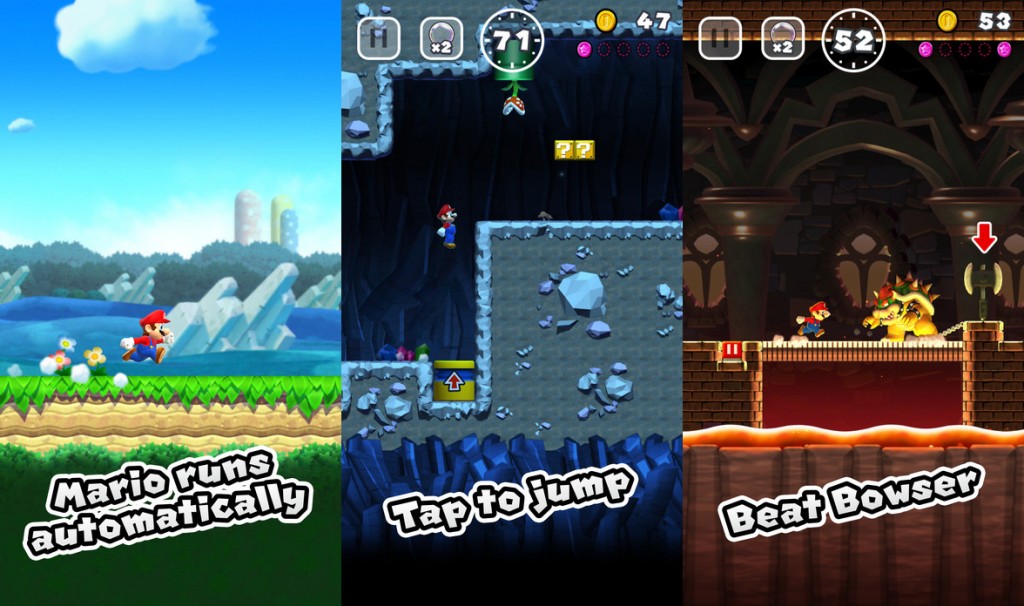 Reviews for the game haven't been super strong, but many of the negative ones don't like the pay-wall that stands between them and the rest of the game. However restricting some parts of the game but giving users a taste with the free content, meant that Super Mario Run could feature in the free-listings for games, which has no doubt contributed to its success.
A lot of people have been happy to pay too, as Nintendo reports that not only has the game been downloaded by 40 million people, but that Super Mario Run is also one of the highest earning games in 100 of the 140 markets it's currently available in.
And this is even without an official Android version.
Discuss on our Facebook page, HERE.
KitGuru Says: 10s of millions of dollars for a game that must have been far, far cheaper to make than your average Mario game. Nintendo will no doubt take this on board when it comes to future development plans.