Two is company, but three's a crowd according to dating/hook-up app Tinder, as it's going after rival smartphone application owners 3nder, which is designed to help those looking to hang out with more than just one person. It's using trademark law to do it too, claiming that the names are too similar and could cause confusion.
While there is an obvious similarity between the names, 3nder disagrees with Tinder's claims that the names are too similar to coexist. Indeed it plans to fight the legal action, with founder of the eight-person company, Dimo Trifonov, accusing Tinder of levying a "nuclear weapon," against his small firm.
However he has no allusions of the giant he's facing. Tinder's parent company, InteractiveCorp, has a valuation of more than $2 billion, so Trifonov says he's aware that this could lead to the bankruptcy of his firm.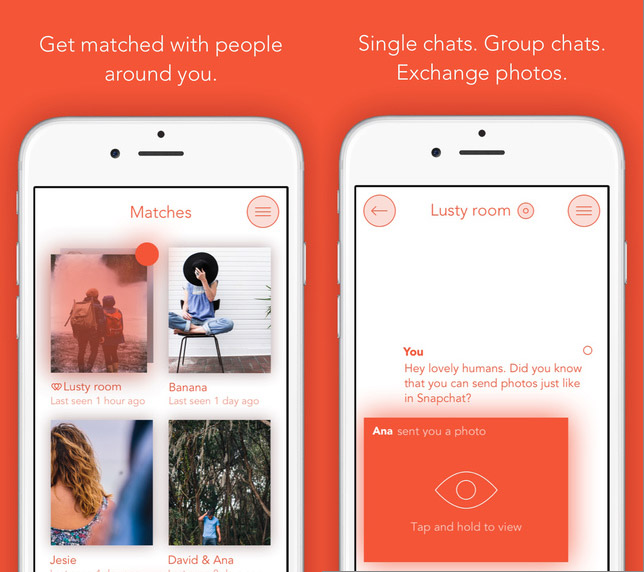 3nder is currently only available on iOS, but has an Android app coming soon
In the legal action Tinder cites the pronunciation of the rival service as problematic, since it could be said "Thrinder," which is very close to Tinder in sound and could be easily confused, it argues. It demands that 3nder shut down its website and stop using the name on all official media.
Although 3nder will no doubt have to face off against Tinder lawyers at some point, for now Trifonov is encouraging his userbase to let Tinder know how they feel, by sending the company pictures of its socks, hashtagging the images with #TinderSuckMySocks.
He has some strong ideas for a legal defence though. He points out in a chat with The Guardian that Grindr, the gay dating app, was around before Tinder appeared, suggesting that the latter may have borrowed its naming scheme from another app any way.
"The whole thing is unfair … can I trademark the word coffee and then sue every coffee shop in the world?" he said.
Discuss on our Facebook page, HERE.
KitGuru Says: Although you can certainly see what Tinder is getting at with its legal action, it does seem hypocritical since it clearly took inspiration for its name from other already existing apps.