WhatsApp might only have just announced its acquisition by Facebook for an eye watering $19 billion worth of cash, stocks and employee share options, but it's already got new developments planned. One of the biggest, is voice calls, which means the messaging service is no longer just challenging the likes of Snapchat, (previously) Facebook and other social networks, but VOIP services like Skype too.
Considering WhatsApp was already considered a disruptive element in contemporary messaging standards, it's potential ability to take over a portion of the VOIP market, shouldn't be discounted. Especially if you take into consideration it's impressive user numbers and the fact that they're growing exponentially – some have estimated by as much as a million users a day – meaning it could quite quickly become a very popular form of communication.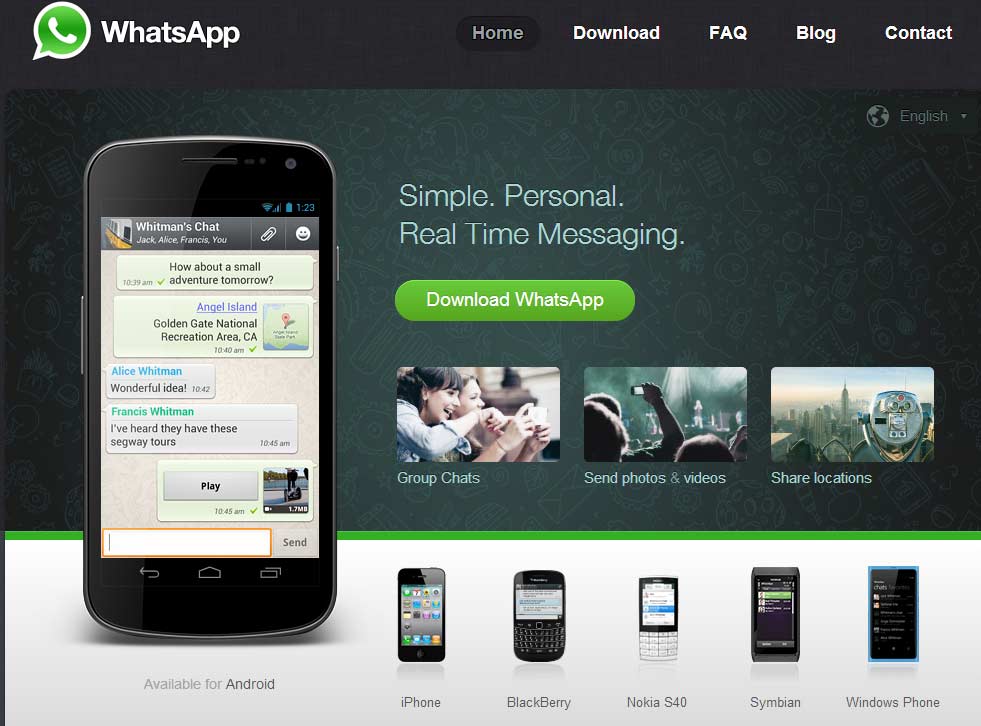 WhatsApp previously allowed voice recordings, but this will take it in a whole new direction
The WhatsApp voice rollout will begin with smartphones of course, with Android and iOS receiving equal love, but Windows Phones and Blackberry devices will get a look in further down the road. Of course with the way Microsoft is unifying its app store with the desktop Windows platform, potentially WhatsApp could cross over to have a more traditional windows version too, making it a real Skype rival. Though judging by Microsoft's ownership of said VOIP platform, it may not be overly keen.
However CEO of WhatsApp and new found billionaire, Jan Koum, has said Facebook will remain mostly separate from WhatsApp, as he believes the only way it will reach the popularity of over a billion users, is if it remains its own entity, with its own ethos.
KitGuru Says: It's smart to keep WhatsApp separate from Facebook, since the reason many people use it over the social network, is because they're not big fans of the latter.
[Thanks CNET]