With Microsoft's new Windows 10 2004 update, the company added a "mysterious new optional feature called Hardware Accelerated GPU Scheduling" – a feature that is said to reduce latency caused by buffering between the CPU and GPU.
Microsoft explains that "with the right hardware and drivers, Windows can now offload most of GPU scheduling to a dedicated GPU-based scheduling processor." GPU scheduling has been present in one form or another since the introduction of Windows Display Driver Model 1.0 (WDDM) 14 years ago. This feature was created to help "prioritize GPU work to ensure a responsive user experience".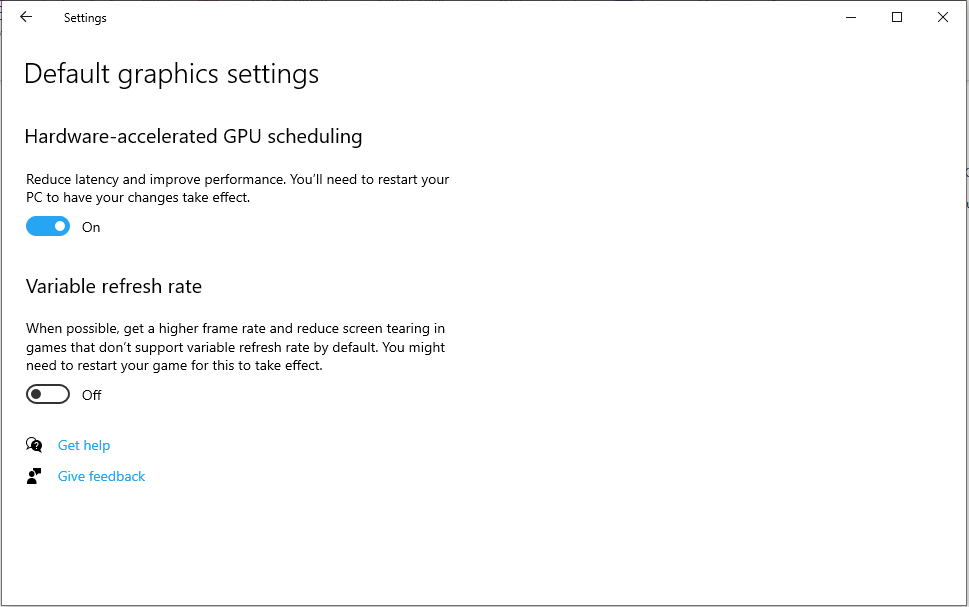 Image credit: Microsoft
Microsoft's post explaining the new opt-in feature said that users shouldn't expect too much of a change after activating the option, since "most applications have been designed to hide scheduling costs through buffering".
However, Microsoft implied that more changes are to be expected soon by saying that "The goal of the first phase of hardware accelerated GPU scheduling is to modernize a fundamental pillar of the graphics subsystem and to set the stage for things to come… but that's going to be a story for a another time"
The settings page that controls the enabling of the new GPU scheduler can be reached through Settings -> System -> Display -> Graphics Settings. If both your GPU and driver support the new GPU scheduler, the UI shown above will appear.
Additional information can be found HERE.
Discuss on our Facebook page HERE.
KitGuru says: What do you think Microsoft's end goal is with its increased effort put on graphics drivers?