The recent COVID-19 outbreak has seen a surge in the use of online communication services, such as Microsoft Teams, Skype and Zoom. A big concern for many users is how secure such methods of communications are. Now, new reports shows that Zoom might be less secure than previously thought.
With millions of people being dependent on software for online communication – whether it be for working or staying in touch with loved ones – the question of online security is growing ever more important. There is a multitude of software and tools out there for those who want to utilise the technology, with one of the more recent and popular ones being Zoom.
Now reports are coming in that implies that Zoom might not be as safe as previously assumed. According to Reuters, Elon Musk's company SpaceX views Zoom as having "significant privacy and security concerns". It also added that SpaceX has gone on to ban all usage of Zoom within the company with immediate effect.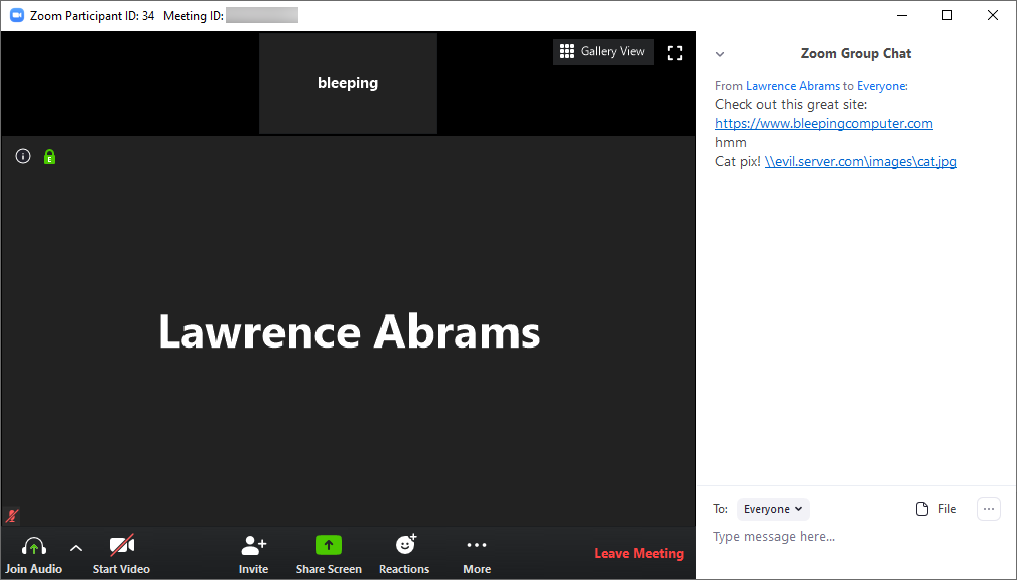 Image credit: BleepingComputer
Another issue is reported by BleepingComputer, that says that zoom "lets attackers steal windows credentials". BleepingComputer goes on to showcase how the theft works and were later able to dehash a – "fairly easy" – password in a matter of seconds.
But perhaps most worrisome is the report from TheVerge that says that "Zoom isn't actually end-to-end encrypted". What this means is that Zoom has access to both audio and video in the meetings that go through its servers. It's worth mentioning that Zoom has responded, announcing that "content is not decrypted as it transfers across the Zoom cloud."
Discuss on our Facebook page HERE.
KitGuru says: Are you using Zoom at the moment? What are your experiences of using it so far?