Nintendo's new 3DS seems to be off to a good star, having sold around 335,000 units since its launch last week in Europe and North America. Two big contributing factors would be the launches of The Legend of Zelda: Majora's Mask and Monster Hunter 4 Ultimate.
The information comes from Nintendo itself during a financial briefing where it was revealed that 170,000 units of the new 3DS were sold in the US and 160,000 units were sold throughout Europe. Back in October last year the console sold 230,000 units over the launch weekend in Japan.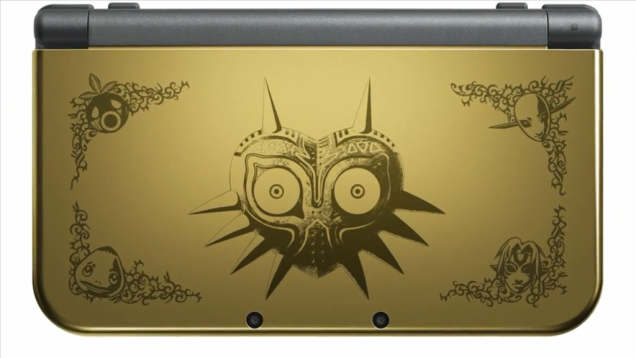 As you would imagine, Majora's Mask 3D and Monster Hunter 4 Ultimate have also sold well. The latest Zelda has shifted 340,000 copies in the US and 230,000 units in Europe, which is a significant step up from the week one sales of Zelda: A Link Between Worlds.
Monster Hunter 4 Ultimate on the other hand has sold 110,000 units, which is a lot more than the 40,000 units Monster Hunter 3 Ultimate sold back when it launched.
Discuss on our Facebook page, HERE.
KitGuru Says: The new 3DS has actually had a very positive reaction but I'm still not sure it will be worth the upgrade personally. Have any of you guys got one of the new 3DS models? What do you think of it? 
Source: IGN