Ubisoft's Assassin's Creed 3 remaster will be released in March, available to those that purchased the season pass or Gold Edition of Assassin's Creed: Odyssey. It seems as though this isn't just a new coat of paint, however as the developer has since outlined the effort behind the rework in an FAQ.
Stepping back into the shoes of Connor, players will be able to enjoy the "beauty and the brutality" of the American Revolution thanks to the usual higher resolution texture improvements. These will be capped at 1080p for PlayStation 4 and Xbox One, however those using a PlayStation 4 Pro, Xbox One X and compatible PCs will be able to embrace 4K resolution and HDR support.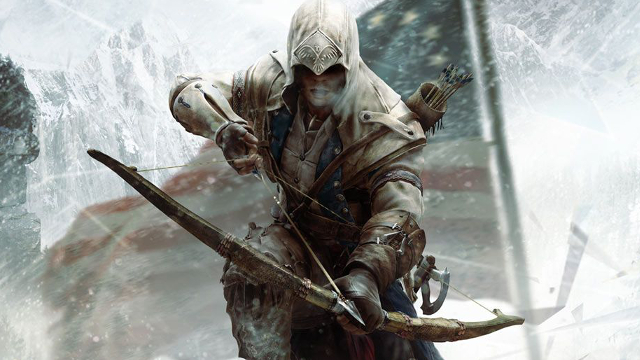 Numerous undisclosed features are "being revamped or tweaked," while all versions switch to a Physically Based Rendering system for lighting, in addition to several other graphical enhancements. This includes but is not limited to new character models, more NPCs to a crowd, denser environments and enriched VFX.
All post-launch DLC items are included within the remaster, such as all episodes of the Tyranny of King Washington, Benedict Arnold Missions and the Hidden Secrets Pack comprised of missions, in-game weapons and skins. The full game of Assassin's Creed Liberation Remastered will also be thrown in for good measure, improving the former PS Vita exclusive with up to 4K resolutions of its own.
It's unclear if and when the Assassin's Creed 3 remaster will launch as a standalone purchase, however if this does become a possibility then it will be following its launch in March, 2019.
KitGuru Says: Assassin's Creed 3 is certainly deserving of a facelift since its 2012 release, although I still think it has one of the longest introductory periods to any game I've played. Perhaps my opinion will change as my perspective has grown since. Will you be diving back into Assassin's Creed 3 with the remaster?