Crowbar Collective has been working away on its Half-Life 1 remake, Black Mesa, for quite some time. However, the game has been missing its finishing touch for years- the Xen chapters. Originally, the Black Mesa developers wanted to get Xen out this Summer but unfortunately, there has been one last delay.
Originally released in 2012 as a free mod, Black Mesa gained a lot of popularity. Developers Crowbar Creative brought a standalone version to Steam Greenlight shortly afterwards, with it taking years before it made its way into the hands of fans. The Xen chapters has been promised for almost as long as Black Mesa has existed but unfortunately won't be available until December. The delay might be disappointing for some, but will be the "do-or-die deadline" according to Crowbar meaning that it will arrive in time for the holiday period or not at all.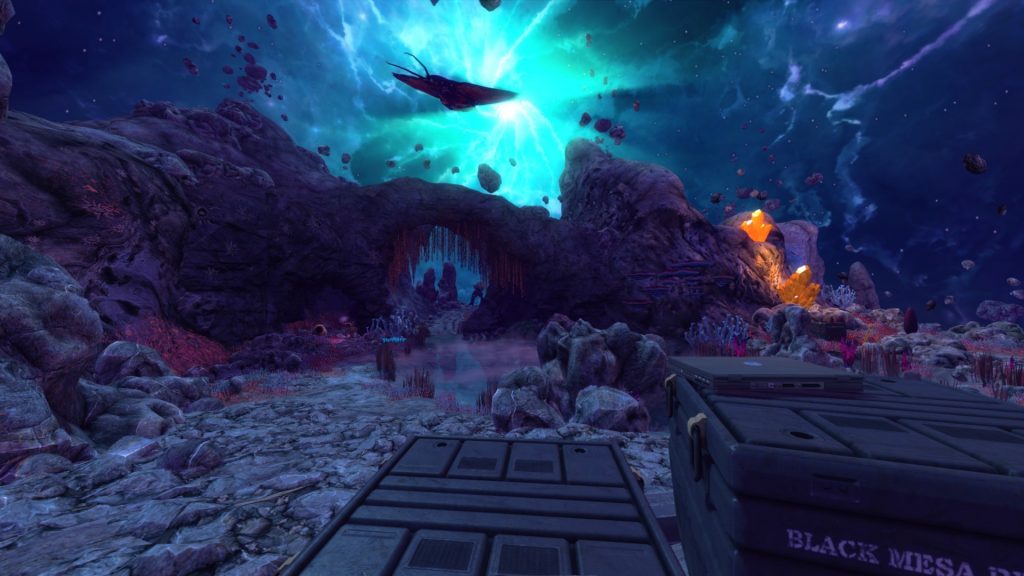 The delay is an attempt to not just remake the final act of the game but to rethink it. Originally, that portion of Half-Life was met with mixed feelings and rather than allowing fans to relive potential disappointment, Crowbar are trying to do justice to the renowned title. The team is still hard at work to meet the December deadline with the most recent patch notes showing a recolour to better unify the chapter with the rest of the game.
KitGuru Says: It does seem like an awful lot of change to something that is so fondly remembered, but if it is anything like the Black Mesa fans have come to love then Xen is in safe hands. Are you looking forward Gordon Freeman bouncing around on the coral-filled alien planet once again?