When you hear the term 'video-game movie', many are still likely to cower at the idea, especially when blockbusters such as Warcraft and Assassin's Creed fail to please. Metal Gear Solid was pegged to get the silver screen adaptation way back in 2006, and while it has experienced hell during development, director Jordan Vogt-Roberts has shed light that the movie will finally be picking up its writer.
While no longer housing the rumoured A-list actors it once had a decade ago, the movie iteration of Metal Gear Solid has the backing of Sony Pictures and director Jordan Vogt-Roberts. Vogt-Roberts might not have an extensive credits list, but his directorial debut The Kings of Summer was met with critical praise back when it released in 2013. Although this is a coming-of-age drama and not exactly the style you would expect to translate to tactical espionage action, he has since developed his taste for action with Kong: Skull Island and even the most recent Destiny 2 trailer.
Vogt-Roberts took to Eurogamer to shed some light on the future of the MGS movie, stating that the "video games [he's] played are as influential to [him] as films." Hopefully this means that the series is in good hands, even if it isn't in Kojima's.
"We're about to hire a new writer on Metal Gear," Vogts-Roberts says. "It's probably the most complicated property on the planet. The reasons people love that franchise are – well, you need to run towards those reasons as opposed to away from them."
He's referring to the sheer complexity of the story, which blends creator, Hideo Kojima's love for 80's Hollywood action movies with the unique quirkiness of Japanese animation, particularly with its focus around mechs. Getting this across in a movie made for Western audiences is especially tricky, however Vogt-Roberts isn't ignorant to that fact, wanting to balance what the studio wants with what fans want.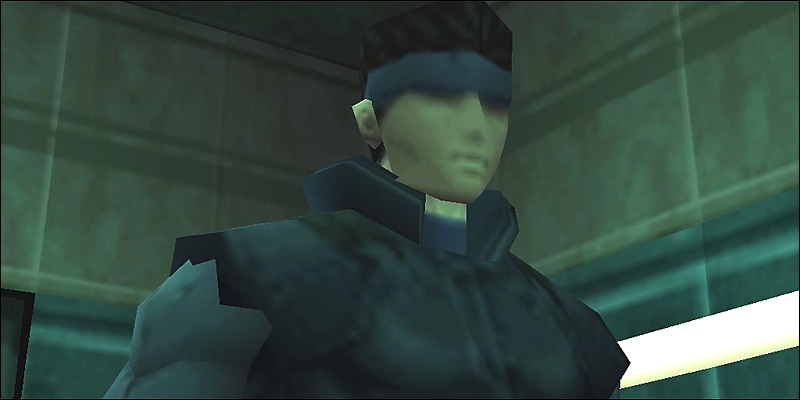 The movie is still very early in development, lacking a leading actor however Vogt-Roberts' priority isn't to cast a star, but "who's best for the role." Getting a face to fit the one above would be a task in itself.
For those worried about the split between Konami and Kojima, Vogt-Roberts is handling things with care and seemingly with the latter's help. "Regardless of their split – Kojima and I have become friends and colleagues, and it's important to me to shepherd something that he'd be proud of," says Vogt-Roberts. "It's Kojima's voice and the voice of his colleagues and artists and designers, and I'll always be trying to service that." Interestingly, the director explains that one game in particular won't be the focus of the movie's plot, but a mixture of a few held together with a "device" that is "very Kojima in its approach."
KitGuru Says: I believe that many downfalls of movies, even outside of video game adaptations, is the studio's obsession with pegging an A-list star rather than talent that truly fits the character. I still don't hold high hopes for it due to video-game movie history but the fan in me is screaming out for it to be good. What are your thoughts on the adaptation? Who would you like to see play the lead role of Snake?