After the series took a break from the bi-annual releases with only one game in 2016, fans of Five Nights at Freddy's were looking to creator Scott Cawthon for an update on the next title. Cawthon went on to announce the sixth entry to the point-and-click horror before promptly cancelling it before fans had time to get excited.
In a statement posted on Steam, Cawthon revealed that the project has been cancelled after the amassing pressure to best previous titles and the negative impact that was taking outside of game development.
"After forcing myself to keep working on it day after day, I realized something–I just don't want to work on this. With each game's release, I think the expectations get higher and higher for the next, and rightfully so. Each game SHOULD be better than the last! But that pressure starts to mount, and I fear that I've been neglecting other things in my life for the sake of trying to keep up with those mounting expectations."
In an attempt to minimalise disappointment and possibly save ideas for future entries, Cawthon is keeping the details of the cancelled game under wraps. "So, after giving this a lot of thought, I've decided that I'm going to stop working on it. I'm not going to reveal anything else about what the game was, and I've asked other people involved to never divulge anything either. It's just not going to be talked about."
Cawthon hopes to get ""get back to what made game-making enjoyable in the first place," reassuring fans that this isn't the explicit end to Five Nights at Freddy's.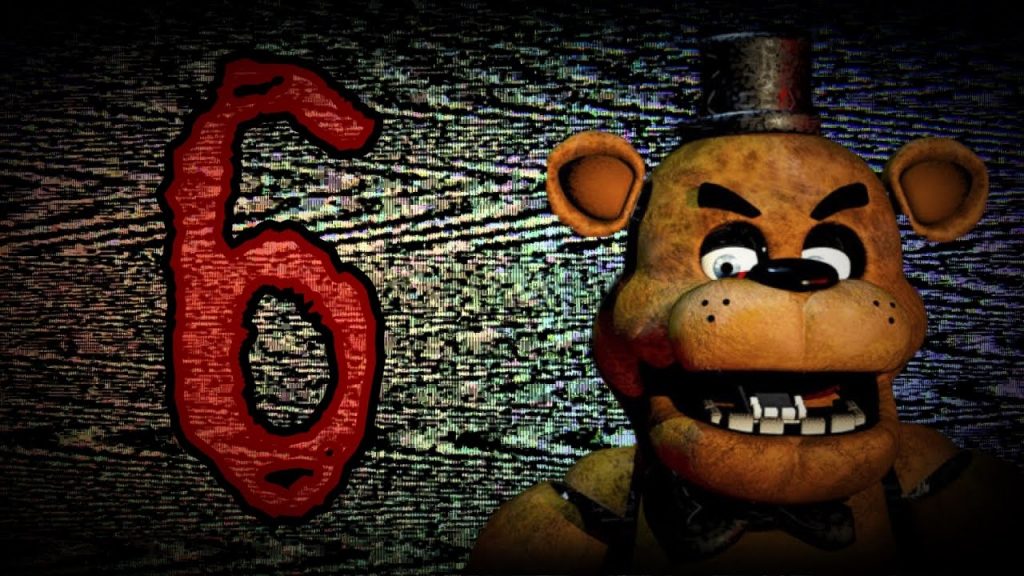 Image credit: Youtube/ MLGLordMattao
"In fact, the first game that I'd like to make would be something for you guys," he said. "Remember Foxy Fighters from Update 2? I loved working on that game. It was a lot of fun, and it took a lot of the pressure off me knowing that it was just for the fans of the games. That's the kind of project that I'd like to work on again. Maybe I'll try my hand at a pizzeria tycoon game, who knows. The point is that it would be something for fun, and something for the fans."
For those of you wanting more from the Five Nights at Freddy's universe, Cawthon is directly working with Hollywood to bring the franchise to the big screen. "The movie is in amazing hands with Blumhouse. I'm also still working to get a VR title out at some point (because that would be awesome). And of course I can't leave everyone hanging with the cliffhanger at the end of the second book."
The first Five Nights at Freddy's was a simple game with a fresh premise made out of Cawthon's love for developing. After taking some personal time, he expects to "make something more lighthearted just as a way of relaxing" and that it would in fact be free. There's a possibility that Five Nights at Freddy's 6 might see the light of day, but Cawthon's philosophy is that "If a game's completion is in question, I would rather just say that it's cancelled, rather than say "I may get back to it at some point.", because the second just puts people on hold indefinitely. If I ever did start work on it again, I'm not sure if I would pick up where I left off, or if I would completely start over."
KitGuru Says: I'm looking forward to see what Cawthon brings to the table when he returns to developing. Are you disappointed that there won't be a FNaF 6 anytime soon? Which of the series is your favourite?