Not every game reaches its full potential. Even some of the big ones released with millions in development costs and even more so in marketing. Five Nights at Freddy's however is the complete opposite. Not only did it provide simple, but effective gameplay mechanics that many people loved, but it seemed hand built for the Youtubers which have become so important to the success of many games. And now it's hit a level of popularity unfelt by almost any game, as Five Nights at Freddy's is getting a movie adaptation.
Yes, the rights to the game about a crappy security job in a pizzeria filled with murderous animatronics have been picked up and not by any small production firm, but Warner Bros itself.
"We're looking forward to working with Scott to make an insane, terrifying and weirdly adorable movie," said producer Grahame-Smith (via Hollywood Reporter).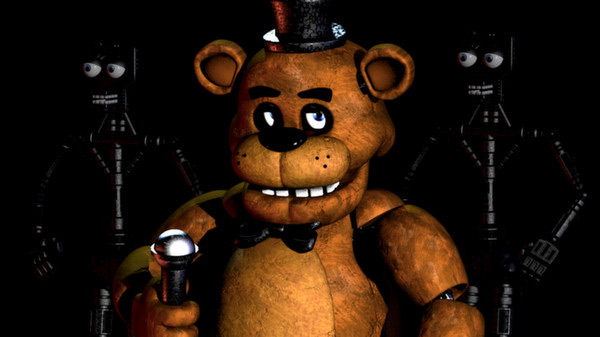 For the developer, Scot Cawthorn's part, he sounds like he's always seen the game as quite filmic, despite its somewhat limited perspective. Arguably though, that's what makes it scary: "The story really lends itself to being a movie and it taps into a largely unexplored niche of horror that a lot of people will be able to relate to," he said.
As it stands, there are a number of producers attached to the project and they are currently in the process of hiring on a screenplay writer to put together the script. It's not known who will direct or act in the film as of yet, though potentially the cast could be quite limited.
Discuss on our Facebook page, HERE.
KitGuru Says: I wonder if they'll make the game and its corresponding let's plays as part of the film, or if it will be played completely straight. What do you guys see the adaptation being like?