With Overwatch characters being so heavily steeped in lore, the rumour mill for the next reveal never stops turning. Many fingers seem to point towards the heavily anticipated Doomfist with the latest tease coming from an update to the official Overwatch website revealing new story details.
Blizzard has been quite hush on the subject of Doomfist entering the Overwatch world as a playable hero, recognising that expectations are now through the roof. With a blog post updating the already deep lore to the game, fans might be getting what they want.
"Three months after initial reports of an incident at Helix Security International's classified maximum security installation, a more complete picture of what happened has emerged," reads the post. "Information and details of what happened were scarce as has been any news from the installation, said to be a prison for the world's most dangerous threats. However, after recent events in Numbani, it can now be confirmed that what occurred was an attack by the Talon organization with the express purpose of freeing one man: Akande Ogundimu, better known as Doomfist."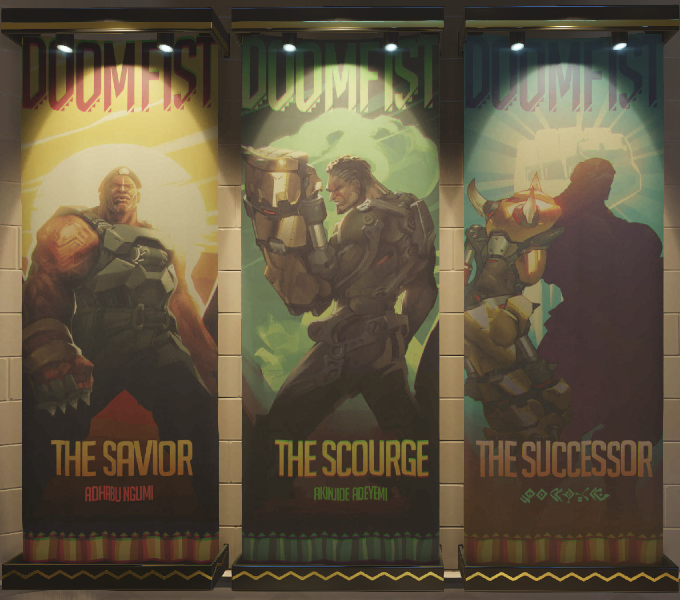 Ogundimu was reportedly broken out by "a black shadowy figure" that is speculated to be Reaper, who has attempted the theft of Doomfist's Gauntlet in the past. "After escaping from the facility, Helix lost track of Ogundimu until he resurfaced in Numbani, where he clashed with the newly introduced OR15 defense robots at the Adawe International Terminal, easily destroying them and reclaiming the Doomfist."
The Doomfist moniker has been held by numerous people of different allegiances, with the first being "The Savior," the second "The Scourge," and third "The Successor." Ogundimu is believed to be aligned with the villains of Overwatch, but could also take on traits of an anti-hero.
It is currently unknown when an official reveal of the next character will be or even if Doomfist will come at all. A good bet is to look ahead to Gamescom this August 22nd – 26th. Blizzard has a history with the event, with last year's reveal of the Eichenwalde map.
KitGuru Says: Doomfist seems a little overpowered to be a playable character in Overwatch, after being rumoured to be able to level skyscrapers but this is nothing that a little lore couldn't fix. Would you like to see Doomfist come to the game? What abilities do you think he'd have?