After Injustice 2 ended its first lot of DLC with the release of Starfire, fans were keen to keep in mind head developer Ed Boon's tease of a big "wow" in the characters that they were going to reveal. Since then, NetherRealm took to Gamescom to showcase its upcoming Fighter Pack 2, featuring Black Manta, Raiden and, unexpectedly, Hellboy.
The inclusion of Hellboy marks the first time that the studio has branched outside of the DC/Mortal Kombat, with the character stemming from Dark Horse Comics. Although his inclusion is a surprising one, the story allows for this with its heavy focus on the multiverse, allowing many different versions of the same or similar characters to exist at once.
This is a perfect time to introduce the big red guy, given his popularity in Guillermo del Toro's two movies has resulted in an R-rated reboot expected to arrive next year. I am currently unsure if he will appear in Injustice 2's comic book counterpart, but it would be fantastic to see the two comic giants collaborate further. Just imagining the conversations he would have with Bats, Flash and the like is enough to get me to catch up with recent releases.
The other included characters were more or less expected, with their distinct silhouettes having sat on the menu screen for quite a while. Aquaman's nemesis Black Manta sporting his scuba gear with pipes protruding from above his head and Mortal Kombat's thunder god, Raiden wearing his signature Asian colonial hat.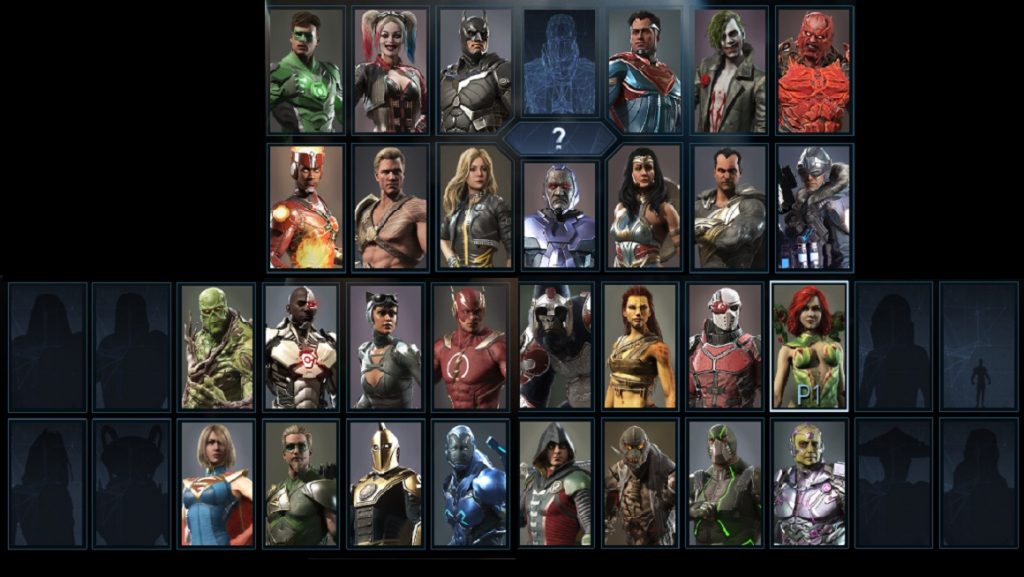 There are just 3 silhouettes left unaccounted for, with one of the most obvious likely to be DC's Atom in the top right of the blanked out characters. The other two, however, are a lot more questionable now that we know no character is truly off limits. My guess is that the distinctly female bottom left character could be Enchantress or perhaps Huntress and the top left character looks to be Azrael with his plated armour and hood, which makes sense given that one of his alter-egos was recently reintroduced into the mainstream comics. Many will be disappointed at the lack of Spawn, but he's not completely off of the table yet. There's no telling if Hellboy is the "wow" Boon was referring to given the full statement reads that will be "the last one [they're] going to show," but he's certainly wowed everyone I know.
Fighter Pack 2 goes on sale on the 12th September with the first character being available immediately after.
KitGuru Says: I am pleasantly surprised to see a character like Hellboy make his way into the game and can only hope his Right Hand of Doom is as powerful as we know it to be. Who do you think the remaining characters are? Are you looking forward to the newcomers?