During this year's E3, Wolfenstein fans were treated a big reveal of Wolfenstein II during Bethesda's conference. With its 2017 release date crawling nearer, a new trailer has dropped for the Nazi-infested adventure.
The Wolfenstein series is known for not holding back on its levels of violence, but the new 'German or Else!' trailer takes a surprisingly reserved, yet stylistic live action approach similar to that of the Liesel Video earlier this month.
German or Else! is a gameshow set in the fictional Nazi-occupied USA, revealing that citizens of the USA only have a small amount of time to learn the German language and prepare for the imminent loss of their native English language. This sets the mood for the upcoming title, in which developer, MachineGames began its more character development-centred approach with Wolfenstein: The New Order.
The remaining 50 seconds shows the gun-toting, Nazi-killing hero, Blazkowicz in all of his glory, not only slaying Nazi's but their creepy, evil machines too.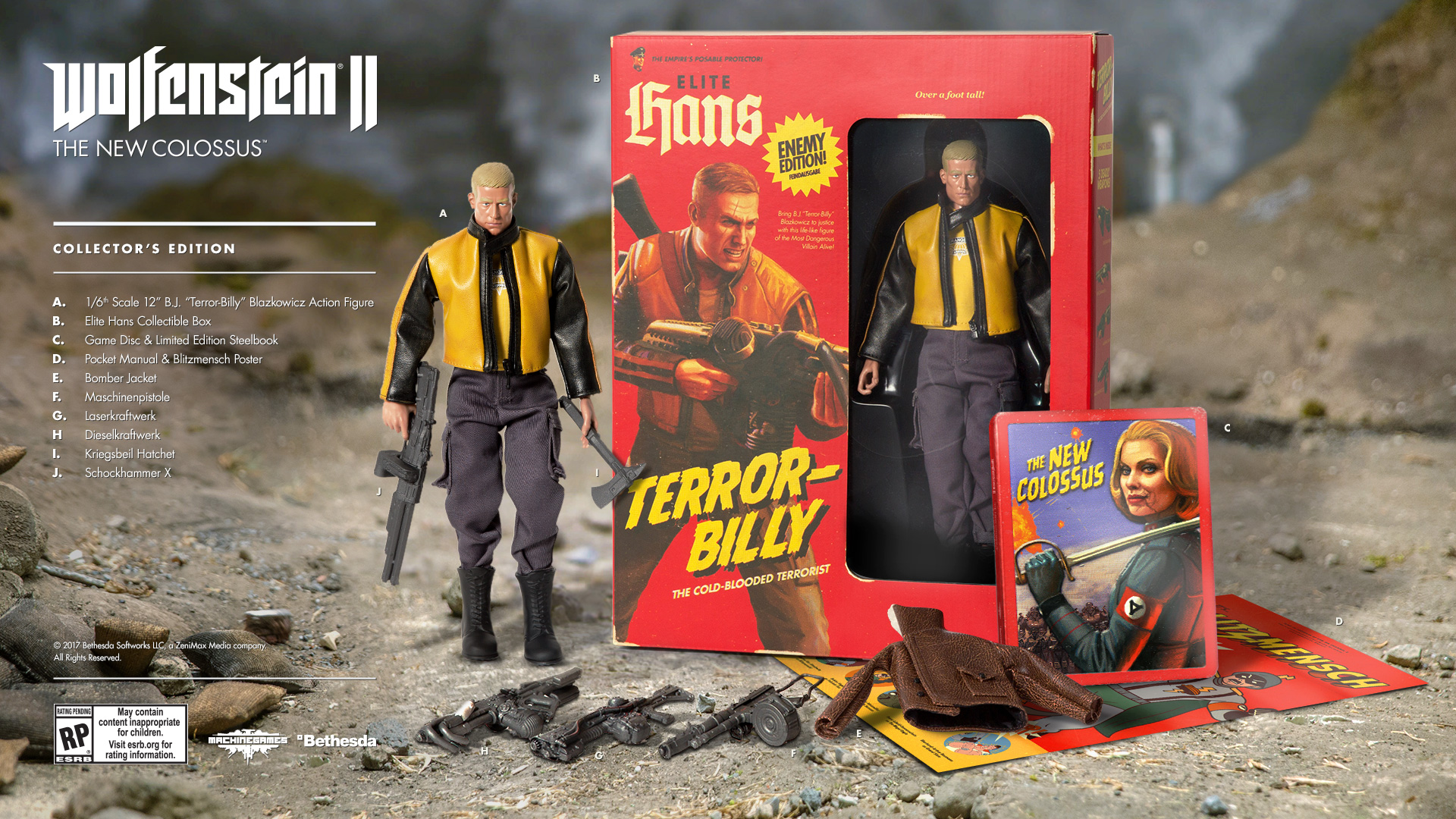 Wolfenstein II: The New Colossus is set to release for PC, PlayStation 4 and Xbox One with a worldwide release of October 27th this year. Along with the standard version of the game, the Collector's edition includes a 1/6th scale figurine, 6 accessories, a Steelbook and a poster.
KitGuru Says: This trailer strikes a healthy balance between style and actual gameplay footage, which can be rare in marketing nowadays. Did you enjoy The New Order? Will you be picking up Wolfenstein II?