Perfectly legal multimedia software Kodi has taken another blow today, thanks to its close association with piracy. In another attempt to fight back against copyright infringing material, Google has removed the name of the platform from its autocompleting algorithm, meaning that search terms will be have to typed out in full.
Although the XBMC Foundation, owners and operators of Kodi, actively discourage the use of piracy on its platform, Kodi has become known for its plethora of add-ons that enable access to pirated material.
This problem cropped up multiple times last year, with the European Union's Court of Justice ruling 'Kodi boxes' as illegal due to the intent on encouraging piracy. A Kodi box is a term often heard for a pre-installed, plug-and-play set-top box that houses Kodi and its copyright infringing add-ons. Of course, the perpetrators were third-party vendors, however it hasn't stopped the XBMC Foundation from taking the brunt of the flak.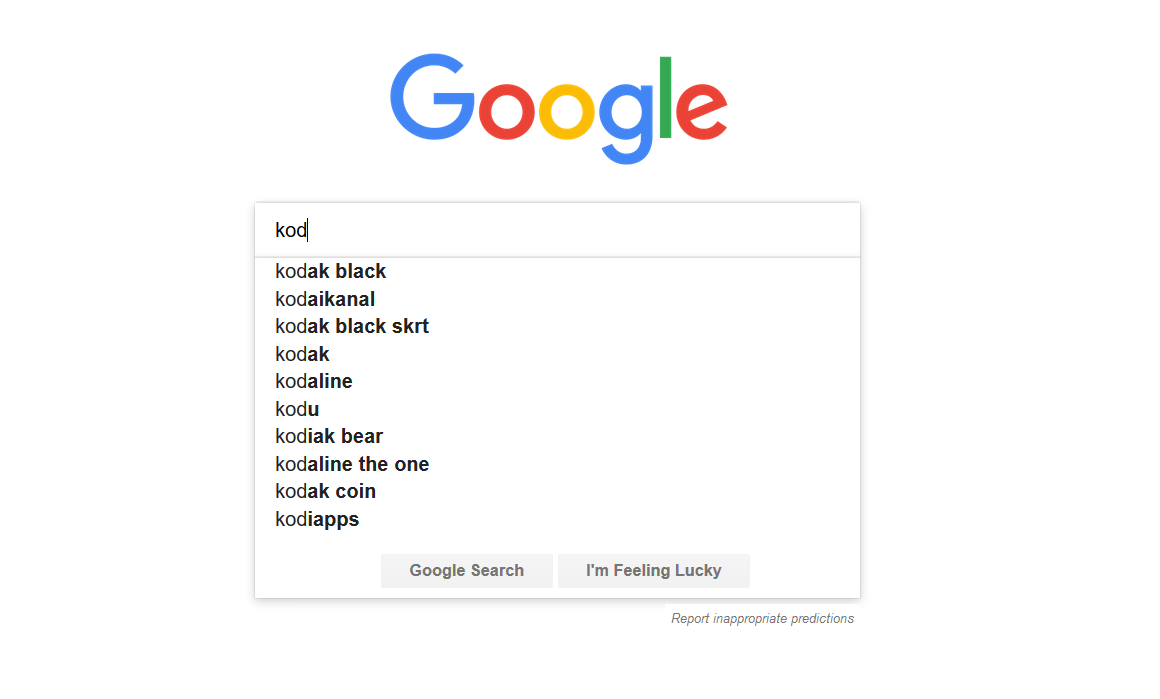 "We are surprised and disappointed to discover Kodi has been removed from autocomplete as Kodi is perfectly legal open source software," says president of XBMC Foundation Nathan Betzen in an interview with TorrentFreak.
A Google spokesperson clarified further, stating that it has "been filtering certain terms closely associated with copyright infringement from Google Autocomplete" since 2011. "This action is consistent with that long-standing strategy."
Now, anything typed up to "Kod" simply brings up search suggestions of "Kodak" and the city of "Kodiakanal," with Kodi nowhere to be seen. Interestingly "Kodiapps" still appears at the bottom, which is still related to the platform. Otherwise, the title need to be written in full, followed by a space, to see previous suggestions such as "kodi addons" and "kodi download."
KitGuru Says: Kodi's associations with piracy are so closely interlinked that it is unsurprising it would be caught in the crossfire to prevent copyright infringing material, but it is right to criticise a perfectly legal piece of software in such a way?