Way back in December 2013, Lindsey Lohan filed a 67-page long lawsuit against Rockstar for allegedly using her likeness for a character in Grand Theft Auto V. At the time, most shrugged it off as an attempt to cash in on one of the best selling games of all time, but it wasn't until September 2016 when the case was finally dismissed by a panel of judges. After that, an appeal was filed to try and get the lawsuit up and running again, but this week, the request was denied.
New York's Court of Appeals issued a ruling this week, dismissing the lawsuit against Rockstar Games and its parent company, Take-Two. The court agreed that while depictions of people in video games would violate the state's publicity laws, it did not agree that Rockstar used Lindsey Lohan's likeness in any way.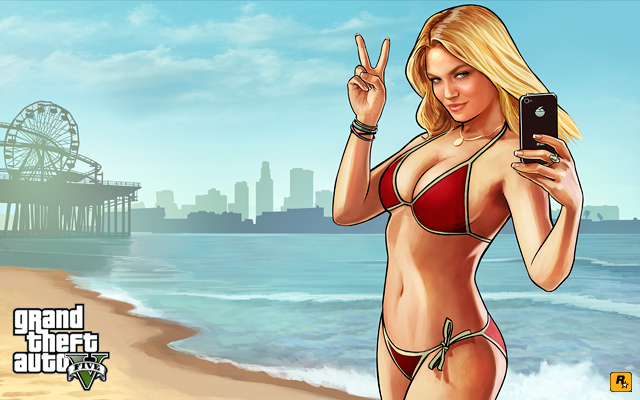 In Grand Theft Auto V there is a 'random events' mission where the player encounters an NPC called Lacey Jonas, hiding from paparazzi in an alley. Lohan's lawsuit alleged that this character was based on her likeness. She also alleged that one of the loading screens in GTA V showing a blonde women in a red bikini, was based on her.
In the court of appeals ruling, the judge had this to say: "The Jonas character simply is not recognizable as plaintiff in as much as it merely is a generic artistic depiction of a 'twenty something' woman without any particular identifying physical characteristics."
"Those artistic renderings are indistinct, satirical representations of the style, look, and persona of a modern, beach-going young woman. It is undisputed that defendants did not refer to plaintiff in GTAV, did not use her name in GTAV, and did not use a photograph of her in that game".
That seems to be the final nail in the coffin for this particular lawsuit. The New York Appeals Court is the highest in the state, so the lawsuit can't be escalated further up the chain.
KitGuru Says: It has taken almost five years, but it looks like this particular lawsuit will finally be put to rest.