Three months after its official announcement, PC and Nintendo players were blessed with a leak that suggested developer Toys For Bob would be bringing its Spyro remaster to both platforms. Unfortunately, neither will be arriving alongside Spyro: Reignited Trilogy's PlayStation 4 and Xbox One release tomorrow, with no estimated timeline as to when Activision will expand its platforms.
Although it was never officially announced by the publisher, Spyro: Reignited Trilogy on Nintendo Switch and PC seemed like a done deal. Accompanying the listing on the official site was Nintendo's own entry on its store, although both lacked an expected launch window. In fact, Activision isn't even willing to admit that it has alternative platforms on its radar.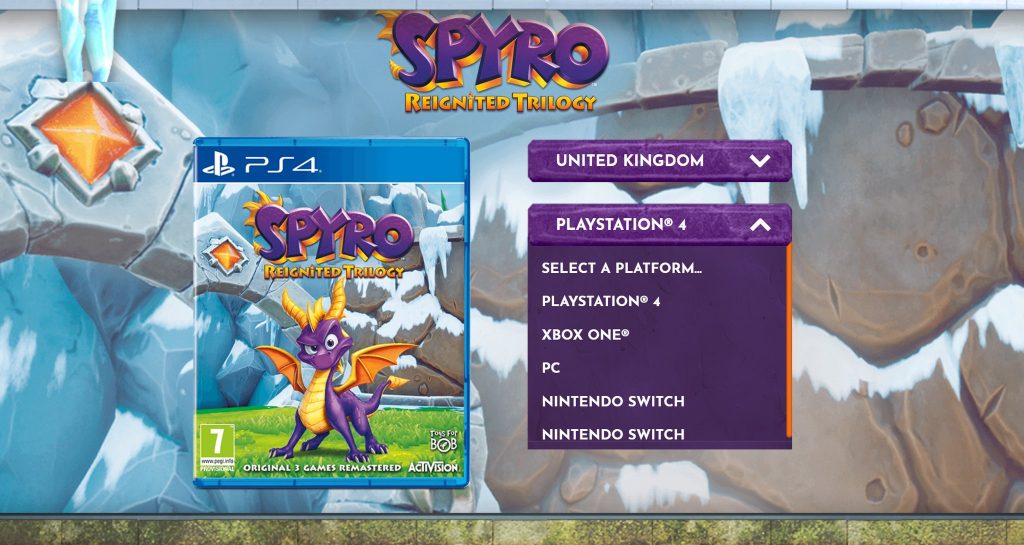 "We're excited that even more Spyro fans will have the opportunity to experience the franchise on PS4 and XB1 platforms," Activision explained in an email to NintendoLife. "We do not have any other platforms to announce at this time."
Of course, this is neither confirmation nor denial that that a Switch or PC port is currently in the works, and a wait is to be expected when remembering the release of its sister game, Crash Bandicoot N.Sane Trilogy. Crash's remaster initially appeared on PlayStation 4 before finally making its way to Switch, PC and Xbox One the following year.
Hopefully this means that Switch and PC players will see Spyro: Reignited Trilogy before the end of 2019.
KitGuru Says: It's a shame that Activision couldn't at least whet the appetites of PC and Switch players by confirming the platforms were in the works. Still, it looks like Skylander developers Toys For Bob has remained incredibly faithful to the original three games, making it worth the wait. Will you be getting Spyro: Reignited Trilogy? What platform interests you the most?