Earlier this year, after several leaks and a full year of rumours, Activision officially announced Spyro: Reignited Trilogy. The remakes of Insomniac's original three Spyro games will be launching on the 21st of September for Xbox One and PS4, but we now seem to have confirmation of a Nintendo Switch and PC version coming.
So far, Spyro: Reignited Trilogy has only been slated for release on Xbox One and PS4. However, the game's official website has begun listing the PC and Nintendo Switch as available platforms too. We likely won't see the PC and Switch versions launch in September, but they do appear to be on the way. Nintendo's UK website also leaked a Switch version of Spyro back when the game was first announced.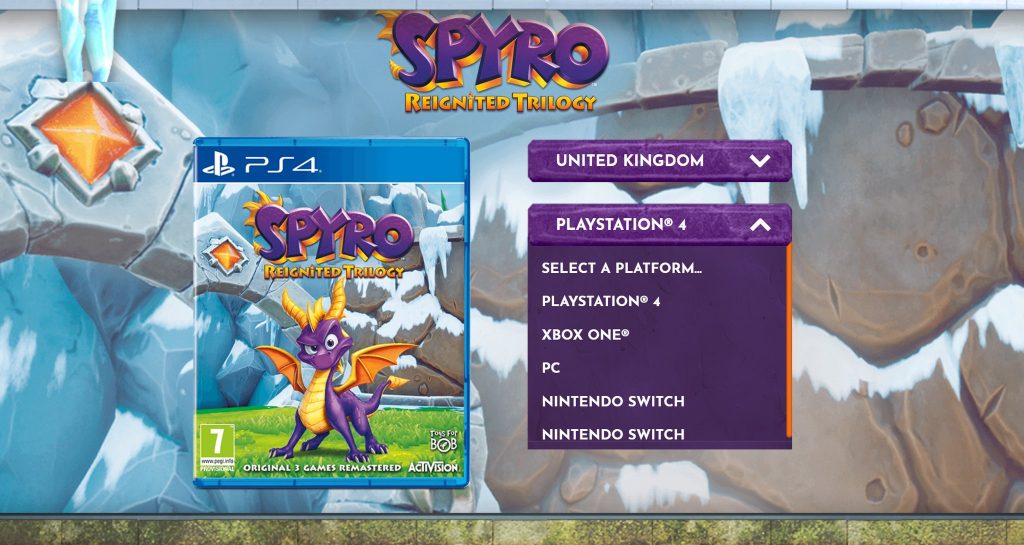 While the Crash Bandicoot N.Sane Trilogy was exclusive to PS4 for one year, Spyro will be going down a different path. Toys for Bob, the studio behind Skylanders, is handling development for Spyro with some assistance from other studios. From what we've seen so far, these remakes seem to be very faithful, but with the same level of graphical revamping that made the N.Sane trilogy so popular.
KitGuru Says: I'm really looking forward to seeing Spyro come back, although I do wish we had a better timeline for the Switch and PC versions. It is possible that we don't see these versions until Q1 2019. Are many of you planning on picking up Spyro? Will you be waiting for the PC or Switch versions instead of jumping in right away?