Nier: Automata might be on offer during Steam's Autumn Sale, but it looks like PC fans might want to hold off a little longer before diving in. Ratings website ESRB now has a listing for Nier: Automata Game of the YoRHa Edition, but it's unclear what exactly this will contain.
Game of the Year editions are known for coming with all the trimmings, containing everything a game has released to date. The problem with this, is that Nier: Automata has had just one lot of post-launch content since its February release, dubbed "3C3C1D119440927." The DLC itself contains three new colosseums to challenge, additional sub-quests and costumes inspired by the first Nier title.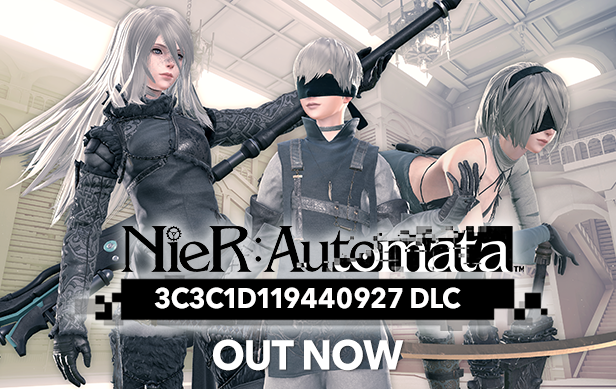 It's debatable as to whether this warrants a complete edition coming to PC, however there could be other options housed within. 3C3C1D119440927 launched with the noticeable caveat that players are required to complete a third playthrough in order to unlock Chapter Select, which then offers the chance to find the colosseums. This, paired with the option to outright delete a players save data at the end means that accessing the DLC has proven divisive. The Game of the YoRHa Edition could smooth things over, making it a little more accessible.
Alternatively, or preferably alongside the aforementioned speculation, the Game of the YoRHa Edition could potentially smooth the noticeably sub-par PC port to the standard of its console brethren rather than having to rely on mods.
And finally, perhaps the Game of the YoRHa Edition contains more content for Nier: Automata fans. PC players haven't received a single update since the title landed on the platform in March, which makes all of the above incredibly welcome additions if they prove to be true.
KitGuru Says: It's worth taking the speculation here with a pinch of salt until Square Enix announce what the rating pertains to. If the Game of the YoRHa Edition does include performance improvements, then hopefully it will take the BioShock approach by offering it to original owners free of charge. What would you like to see in a new edition of Nier: Automata?