Late last month, players discovered a discrepancy between the hitboxes of each character in Apex Legends, causing an unfair disadvantage. After exploring a number of fixes, Respawn Entertainment has laid the groundwork for its first-layer patch which should arrive alongside Season 1.
Larger characters such as Gibraltar, Caustic and, particularly, Pathfinder were found to have the distinct drawback where their hitbox didn't hug their character model. This allowed enemies to successfully shoot the Legends in between their legs or a distance from their shoulder.
Fortunately, Respawn has heard these complaints and is working on optimising the hitboxes of these three Legends by "reducing" them. "If these changes are insufficient to bring these characters in line, we're also considering a range of other changes such as natural damage reduction as well as individual kit power tweaks. Because many of these changes are significant, we want to make sure they are heavily tested before they go live, in the event they are necessary," explains the team.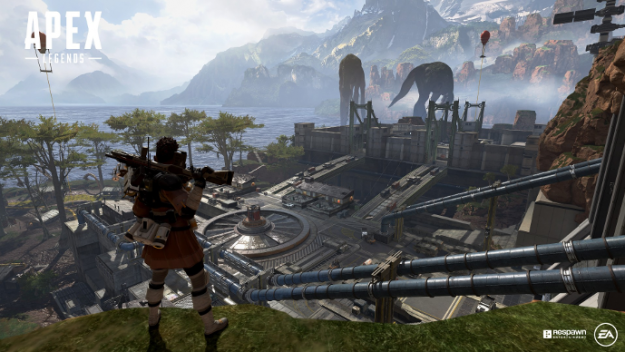 Rigorous testing is something Respawn swears by, as it tries to minimise its footprint in the game in order for players to engage naturally rather than sifting through patch notes. "Our goal is to make less frequent, better tested, higher impact changes, so it minimizes the effects on your time spent mastering a particular mechanic, weapon, character, etc.," continues the note.
"Our goal is to have a 'power curve' of weapons," meaning that "some weapons will be weaker and more common, while others will be stronger and rarer. Some weapons are intentionally less powerful until fully purp'd [purple tier, level three] with hopups and attachments, while other weapons on the bottom of the power curve are your early game, better-than-melee, but-gotta-upgrade-out-of-ASAP weapons."
While delicate, this balance is achieved through Respawn keeping its ear to the ground, listening to what fans want. "We'll be continuing to watch player data and feedback and trying things out internally but for now, they'll remain the same."
The first round of changes should arrive during Season 1 of Apex Legends. Sadly, the developer is not yet in a place where it can talk about it. "I know the wait sucks but it's coming and ask that you all please be patient with us," concludes Respawn.
KitGuru Says: I like the proposed mechanics for hitboxes. Bigger characters are naturally at a disadvantage, so it would be interesting to see them be slightly more tanky. How do you feel about the current state of Apex after its sudden release?