Update (04/07/18): This week, Sega announced that the remasters of Shenmue 1 & 2 were set to launch on August 21st. Following the reveal, the publisher launched a short FAQ on its website that delves into what we can expect, including the unfortunate revelation that the PC version will only run at 30Hz.
Although Sega knows this is disappointing news for PC players, the publisher explains that there is little that can be done as the original game and subsequent ports have "hard coded assumptions about a fixed 30Hz frame update rate throughout the engine, game code and scripts." Fortunately, the playable elements of the game have been scaled to a 16:9 aspect ratio, while cutscenes will run in the original letterboxed 4:3 format.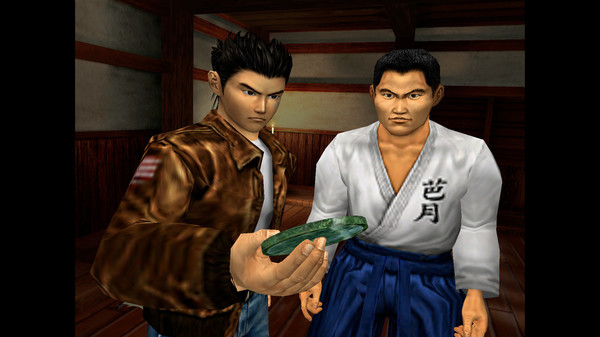 It seems that the developer d3t was burdened with a number of technical difficulties during its efforts to port the game, opting to work from the Xbox source code and data rather than the Dreamcast version. Disgruntled fans might be unhappy that this brings with it noticeable graphical differences rather than the original experience, however Sega notes that the Xbox version does bring with it a "snapshots system, filters and texture mip-maps to improve anti-aliasing."
The save system has also been overhauled, allowing players to save just about anywhere throughout both games. Those starting a new game of Shenmue 2 will also be able to carry the file over from their play through of the original.
Original story (03/07/18): While fans wait for Shenmue III, which has now been delayed until 2019, players will be able to whet their appetite by once again stepping into the shoes of Ryo as early as next month. The remasters of Shemue 1 & 2 have been in the works for quite some time, finally releasing for PC and consoles on August 21st.
Released for the Dreamcast in 1999, Shenmue was followed by a sequel just two years later in 2001. Over time, the original games have garnered "a passionate following and are revered as one of gaming's greatest series of all time," according to Sega. This is why the publisher is determined to offer the "best Shenmue experience to date" with the "definitive version" of Shenmue 1 & 2.
All versions offer updated UI, interchangeable Japanese and English audio tracks and the choice between modern and classic control layouts. Although it's unclear as to what extent PC users will have control, the Steam version does allow for scalable screen resolution and a variety of PC graphics options to choose from.
"These revolutionary masterpieces deliver a gripping story of retribution as Ryo Hazuki sets out to avenge his father's death and attempts to unravel the secrets behind a mysterious artefact known as the Dragon Mirror," says publisher Sega in a statement.
Currently, Shenmue 1 & 2 is available for pre-order, costing Xbox players £24.99 / $29.99 on the Microsoft Store. Steam users will get their hands on it slightly cheaper, however, priced at £22.49 / $26.99 until the title launches on August 21st.
KitGuru Says: Given that Sega has been working wonders with its Yakuza remakes, one can only wonder how well it will treat the Shenmue remasters. Will you be picking up Shenmue 1 & 2 next month?