The original State of Decay launched back in 2013, sporting a handful of microtransactions before the boom of controversy ridiculing the practice as exploitative. As we approach the impending release of the sequel, developer Undead Labs has revealed that State of Decay 2 will buck this trend entirely.
While Middle-earth: Shadow of War caught a lot of flak for housing microtransactions in a single-player game, it was far from being the first. State of Decay is a much earlier example, housing a small range of items that can be bought with real-world currency. One such example is the "YOSE Prepper's Pack" for £0.79/$0.99, containing a gun, melee weapon and an SUV.
Undead Labs didn't offer an official reason as to why it would forgo the controversial practice in its livestream, however State of Decay 2's transition into the multiplayer world by introducing co-op into the mix might have something to do with it. Considering the widely condemned practices of Star Wars Battlefront II, it's unlikely that the developer would want to tread the same type of ground.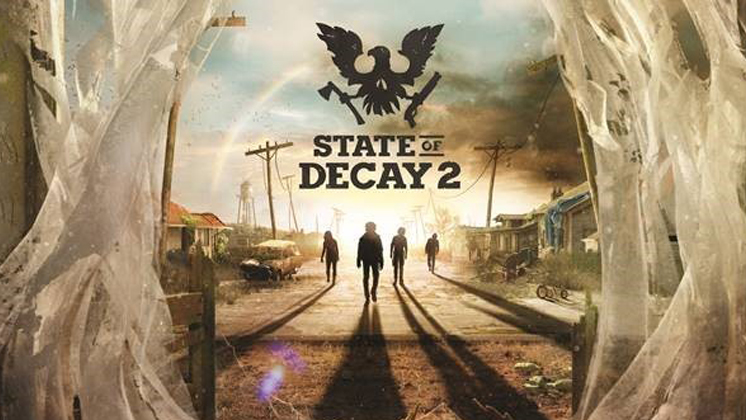 Instead, the £25/$30 will opt for multiple DLC packs post-launch, called Daybreak and Independence, each of which are included in the £40/$50 Ultimate Edition alongside the original game. Those that buy into the Xbox Game Pass will be able to play State of Decay 2 at no extra cost, providing that they maintain the subscription throughout their play.
As for the implementation of in-game loot, which is particularly key when adding other players into the mix, Undead Labs has opted for individual loot. This protects players from trolls by showing everyone where each player's loot is via a marker, but only the specific player being able to open the container. More loot will be added as more players enter the game, to ensure that the game is fair for all.
Additionally, enemies will only toughen up as a player's NPC community becomes more experienced. When a player joins the host, they will do so with characters from their own community and when they leave, the experience they've gained goes with them. There is no friendly fire, but the developers have placed in a "mercy shot" mechanic, in which players can execute those infected with the new Blood Plague who are beyond the cure time.
State of Decay 2 releases on May 22nd for Xbox One and PC with more details expected to arrive in its run up to launch.
Discuss on our Facebook page, HERE.
KitGuru Says: An impressive choice by the folks over at Undead Labs, and one which is sure to win many fans over. I know plenty of people that wished the original had co-op of some kind, and knowing that it won't be ruined by the controversial practice is a sure seller. How do you feel about State of Decay 2? Is it on your radar this May?