This year's Gamescom had a very large focus on PlayerUnknown's Battlegrounds, with the event hosting the very first professional PUBG competition. Creator, Brendan Greene also showcased the new desert map, which he has since confirmed will be 8×8 km in size.
Originally, people speculated that the new map would be a smaller 4×4 km, but Greene took to Eurogamer to say that "For 100 players an 8×8 just makes more sense and it gives more flexibility when we move onto custom games and things like that." This is the same size as the original Erangel map, meaning there's plenty of space to duke it out in the battle royale scenario.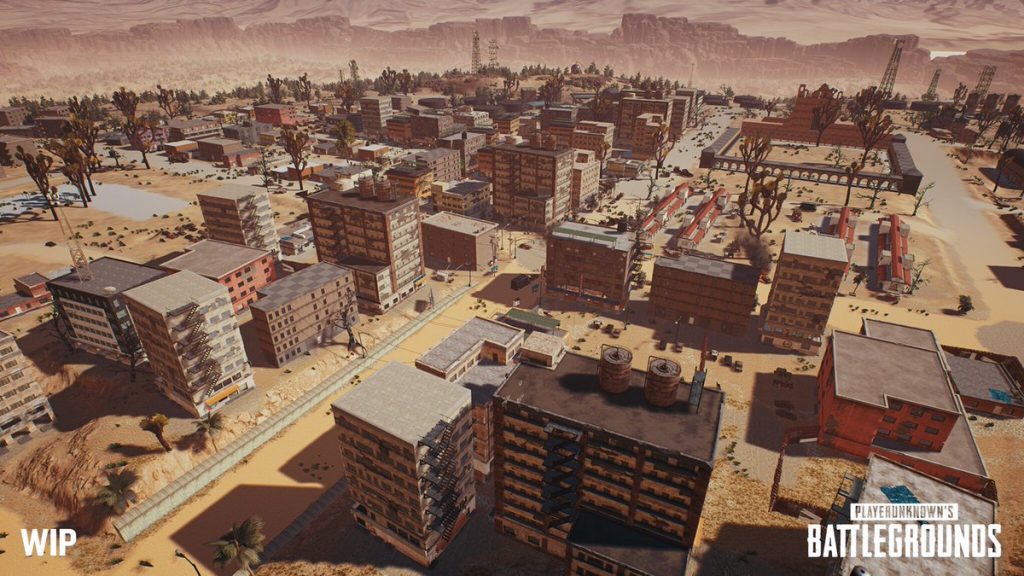 Greene also confirmed that there would be definitive borders surrounding the map, meaning those canyon mountains we can see in the screenshot could act as a wall rather than the scale-able terrain I had hoped for.
The map is still being worked on, especially regarding the balancing of where you can enter and what is restricted. Greene explains that if everywhere was accessible, particularly the higher floors on the taller buildings then the map would be quite intensive for systems.
The map will be available for players when it is ready, with Greene stating that he currently doesn't know when that will be.
KitGuru Says: This larger map size is much more preferable in my eyes, unless they were to reduce player count. And with the map in such early stages of planning, there will be much more to look forward to regarding its final release. Are you looking forward to the desert map? What do you want to see in it?