Last month, Twitch announced that it intended to update its Community Guidelines to better stomp out hateful content as well as giving direction as to how creators should conduct themselves on and around the platform. Today, these new rules come into effect, with Twitch outlining the do's and don'ts.
Content creators are often in a position of power in terms of influence, becoming "role models and leaders of the communities they create," according to Twitch. This means that all creators should "consider the consequences of their statements and actions of their audiences" and make effort to quell harassment and toxicity. There are plenty of tools to help in this fight, such as AutoMod, using moderation teams and the utilisation of third party tools.
If content creators ignore this responsibility, or conversely perpetuate negative behaviour, then they face "punitive actions" against their Twitch channel. The platform assures its users that so long as no user is turning a blind eye to those that break the Community Guidelines, they need not fear repercussion.
This extends beyond Twitch itself, as the platform will be moderating "off-Twitch" conduct. In the same way that a business would penalise an employee for potentially misrepresenting the brand, Twitch will take action against those that break the Community Guidelines whilst using other platforms as it believes that this compromises one of its most important goals: "every Twitch user can bring their whole authentic selves to the Twitch community without fear of harassment."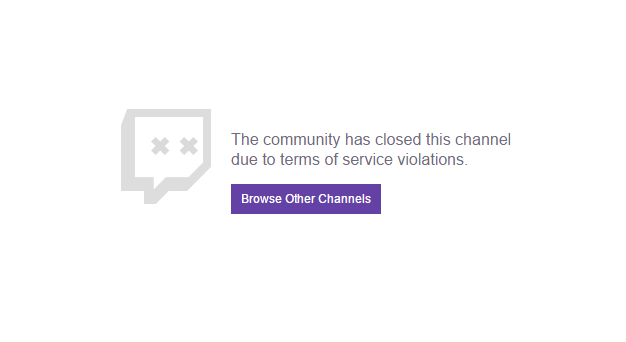 Although this is a refreshing stance for the streaming platform to take, Twitch itself will not be monitoring other corners of the internet, but instead responding to reports, provided that the evidence provided is verifiable, can be directly tied to the reported Twitch user and the harassment is taking place against another Twitch user.
Another welcome change is an update to Twitch's dress code. Attire is one factor which Twitch takes into account with reports for sexual conduct, as is context.
"We recommend creators wear attire that would be publicly appropriate for the context, location, and activity they are broadcasting," explains Twitch. "For example, workout clothes would be appropriate for a fitness stream and a swimsuit would be appropriate for a stream from a public beach."
These guidelines come into effect today, March 5th 2018, however they will not be retroactively applied.
Discuss on our Facebook page, HERE.
KitGuru Says: This is a chance for those that often break the Community Guidelines to turn over a new leaf and start again, provided they wish to continue using the platform. It's nice to see the influence of content creators also called into question, promoting them to oust the perpetrators sooner rather than encouraging bad behaviour. Are you happy with the changes to the new guidelines?