Last week, controversial FPS Active Shooter debuted on Steam, pitting players in the shoes of a school shooter tasked with taking down as many people as possible. Valve has since responded to the criticism that the title has drawn, removing it from the platform.
Active Shooter arrived in the wake of Santa Fe High School shooting in Texas just one-week prior, causing mass outcry against the title. Demands from anti-gun charity The Infer Trust have proven fruitful, causing Valve to launch an investigation into the title, alongside developer Revived Games and publisher Acid.
Valve has since removed all titles from both the developer and publisher, citing creator Ata Berdiyev as a "troll" with "a history of customer abuse, publishing copyrighted material, and user review manipulation" in an interview with Kotaku.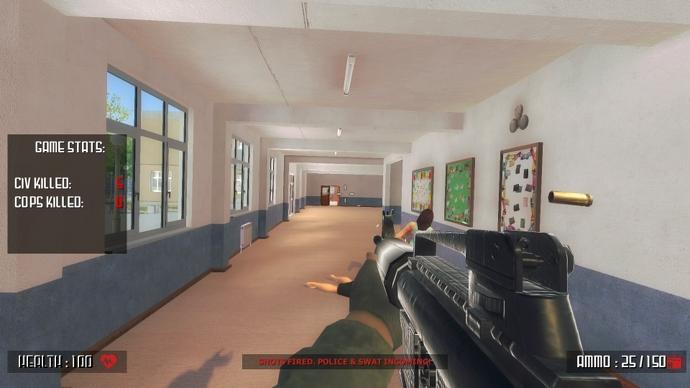 This isn't the first time that Berdiyev has faced consequences on the platform, as Valve has removed the creator from Steam when he was previously operating under '[bc]Interactive' and 'Elusive Team'.
Valve's reasoning behind Berdiyev's exile from the platform seems to relate more to his business practices and previous offenses than that of the controversial content, which could be the reason that the similarly controversial Hatred is still available for purchase.
"The broader conversation about Steam's content policies is one that we'll be addressing soon," Valve describes moving forward from the debacle. One this is clear, however, and that is Valve refusing "to do business with people who act like this towards customers."
KitGuru Says: It seems odd to me that a repeat offender on the platform would draw attention to themselves with such a controversial title. If made by a more reputable developer, was Active Shooter something you would have considered purchasing?