The first of two Zelda Breath of the Wild DLCs launched for the Switch and Wii U today, adding new items, modes and the Trial of the Sword. The Master Trials has also seen its first victor, beating the 45-floor dungeon in just over 4 hours.
The Master Trials comes as a part of the Breath of the Wild Expansion Pass as DLC 1, adding harder difficulties, handy tools and nostalgic armour. The Hero's Path Mode allowing you to track where you've walked for the last 200 hours, helping you explore areas you might have missed. Master Mode makes the game harder with enemies that regenerate their health and powered up by one level each, so that red Bokoblins are now blue and so on. the Travel Medallion allows you to place one fast travel location on the fly and is hidden in a chest somewhere on the map. And you can get your hands on more armour that harkens back to previous titles such as Majora's Mask, Twilight Princess and unfortunately, Tingle if you ever wanted to look like him in the first place.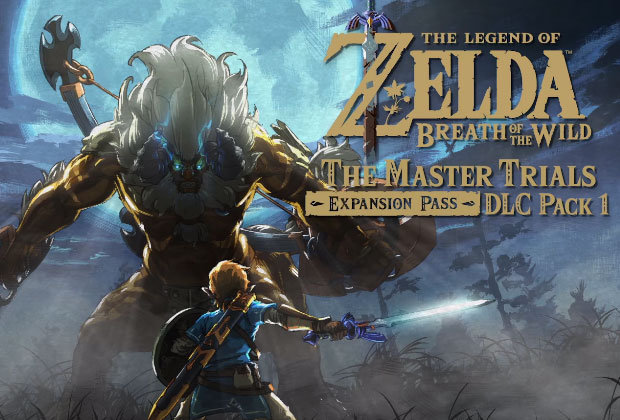 The most significant of the bunch is the added dungeon, Trial of the Sword in which the player is to leave all of their items at the door to take on 45 floors worth of enemy waves. Items must be procured on site similar to the Eventide Island challenge. The reward for such an arduous challenge? An upgraded Master Sword that maintains its higher 60 damage and becomes unbreakable. YouTube streamer AbdallahSmash026 broadcasted his experience with the challenge staying up until 3am just to be one of the first in the world to conquer the DLC. Completing it in just over 4 hours, he appreciates his newly powered Master Sword before glossing over what else the DLC has to offer.
The Expansion pass costs £17.99/$20 and will grant immediate access to DLC 1, The Master Trials with DLC 2, the Champions' Ballad pack coming late 2017. DLC 2 will include a story chapter centred around the four champions from Link's era, as well as a new dungeon and more challenges.
KitGuru Says: Most players felt that the Master Sword should have been unbreakable in the core game, but as Abdallah rightfully points out, it would devalue some of the core mechanics as everyone would use it all the time. Have you been playing The Master Trials?