Fortnite season 10 ended last night with a bang quite literally, the whole map was gobbled up by a Black Hole with the game's servers going down soon after, leaving Fortnite players thinking the world has ended.
The huge ending to Fortnite season 10 went down yesterday and marked a turning point for the game, with players almost certain that a new map will be coming in season 11 after the current map was sucked up into a Black Hole at the end, Epic are live-streaming the Black Hole while the game isn't accessible.
When Fortnite season 10 ended yesterday, a mysterious Black Hole swallowed up the map. Soon after, players were able to connect to the Fortnite servers and have been unable to play the game ever since. The whole game is now just a Black Hole and speculation something big is going to happen are circling around the internet, after yesterdays event was titled "The End".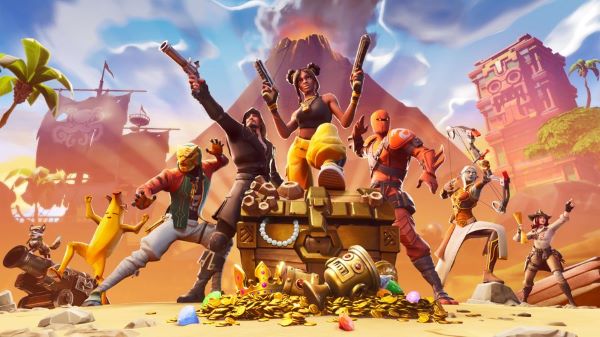 So what exactly happened in the Fortnite season 10 finale? A series of rockets started pouring out of rifts around the map, eventually, they all settled at one point, in front of the suspended-in-time meteor which created a huge uber-rift that the meteor went into. The meteor then shot back out and crashed into the Zero Point forcefield at Loot lake, players were thrown into the air and completely off the map before everything was sucked into a vortex including the map itself.
Now all that's left is a Black Hole and for the moment, Fortnite as a game has ceased to exist. Fortnite developer Epic Games has not let on exactly what's happening and has deleted all the Tweets on the Fortnite Twitter account. Players have been panicking that all their precious skins will be lost in the black hole too, although Ask PlayStation says everything is safe.
KitGuru says: They certainly know how to build the hype at Epic Games, its anyone's guess what will happen next in Fortnite. What do you guys think? is the game over or has Epic got something special up its sleeve?