Microsoft has announced it will integrate Google Assistant into Xbox One, allowing voice-activated control over the console. Beta testing is kicking off soon, with a full launch expected this Autumn.
Adding Google Assistant to Xbox One will allow users to voice activate features of the console, such as turning the console on and off, launching games and apps, capturing screenshots, recording game clips etc. Essentially, most of what you could previously do with a Kinect but from a device of your own choosing. The Xbox One also supports Amazon's Alexa.
Google Assistant can also be used to play and pause videos and adjust volume levels. A simple command such as "Hey Google, play Gears 5 on Xbox" will automatically turn on the console and launch the game so you won't have to go through menus to launch a game.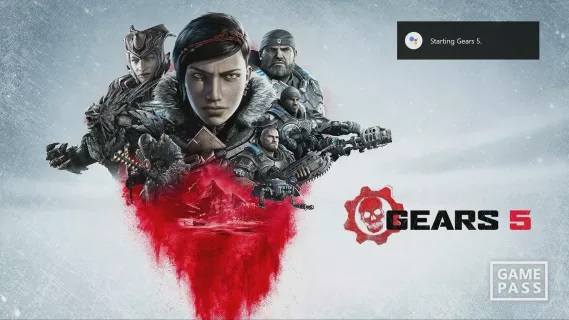 The Google Assistant for Xbox Beta will only be available in English in regions where Google Assistant is supported. Google and Microsoft will be working together to add support for more languages before a broader release later this year. Google Assistant won't need to be installed on the Xbox One itself; It will receive commands from other devices running the assistant.
Google Assistant for Xbox One can be activated from Google Assistant and Home-enabled devices, and the Google Assistant apps on iOS and Android by setting up a new device and searching for [beta] Xbox in the list. Xbox owners will then be able to name their console within Google assistant to allow commands to work.
To register for the beta you need to create a Google account (if you don't already have one) and join the Google group to get access to the Google Assistant support for Xbox One. A full list of the voice commands can be found here.
KitGuru says: We thought we had seen the last of voice controls on the Xbox one when Microsoft ditched the Kinect. However, a return to voice control via third-party devices and digital assistants may prove more successful.