Update: Deep Silver, the publisher for Metro Exodus got in touch with us regarding this story and offered the following statement:
"4A Games has not evaluated the AMD FidelityFX Super Resolution feature for Metro Exodus at this time. In our FAQ, we were referring to the AMD FidelityFX open source image quality toolkit which targets traditional rendering techniques that our new RT only render does not use, and noting that we have our own Temporal Reconstruction tech implemented natively which provides great quality benefits for all hardware, so do not currently plan to utilize any other toolkits. 4A Games is always motivated to innovate, evaluate, and use the newest technologies that will benefit our fans across all platforms and hardware."
The studio has not evaluated AMD's FidelityFX Super Resolution tool, there was a misunderstanding and the team was referring to other FidelityFX tools, not FSR.
Original Story:
Metro Exodus Enhanced Edition is on the way with a ton of graphics enhancements and new ray-tracing features. For Nvidia GPU users, DLSS will be present to lessen the performance cost of turning ray-tracing on. Unfortunately for AMD GPU owners, FidelityFX Super Resolution (FSR) won't be included, due to an apparent incompatibility with the game's engine. 
AMD first announced FidelityFX Super Resolution in late 2020 and unfortunately, the feature has yet to be supported by any game. 4A Games, the developer of Metro Exodus, updated its FAQ section for the Enhanced Edition last night, noting that the game will not support AMD's FDR tech when it arrives this year.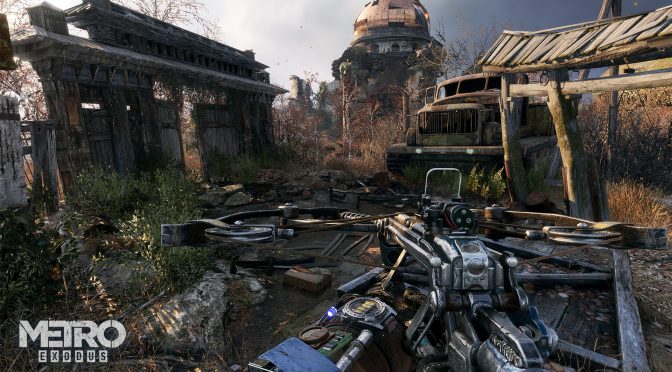 There is one encouraging thing to take away from this piece of news. If 4A Games knows AMD's FSR tech is incompatible with the game, then that means developers are getting access to an early version of the feature.
AMD has yet to announce when FSR will be officially available for Radeon RX 6000 GPU users.
KitGuru says: The only things we know about FSR is that it should be cross-platform and is expected to release this year, but even the latter is raising some eyebrows. AMD has quite the task on its hands if it wants to rival the performance gains of DLSS, so let's hope that FSR will be worth the wait.