As much as Call of Duty is one of the most enduring franchises of the past decade, it does also command quite an emotional reaction from its supporters. When the recent Infinite Warfare trailer dropped, fans of the series took it upon themselves to downvote it en masse, but publisher Activision has brushed it off, saying that they did this with Black Ops 2's trailer too.
Call of Duty: Infinite Warfare's final reveal trailer showed up earlier this week, after several teaser trailers and a leak of the final version appeared online previously. It showed the game taking place in a near-future space age, where jets, soldiers and space craft battle it out in low-Earth-orbit, with futuristic weapons and manoeuvring technology.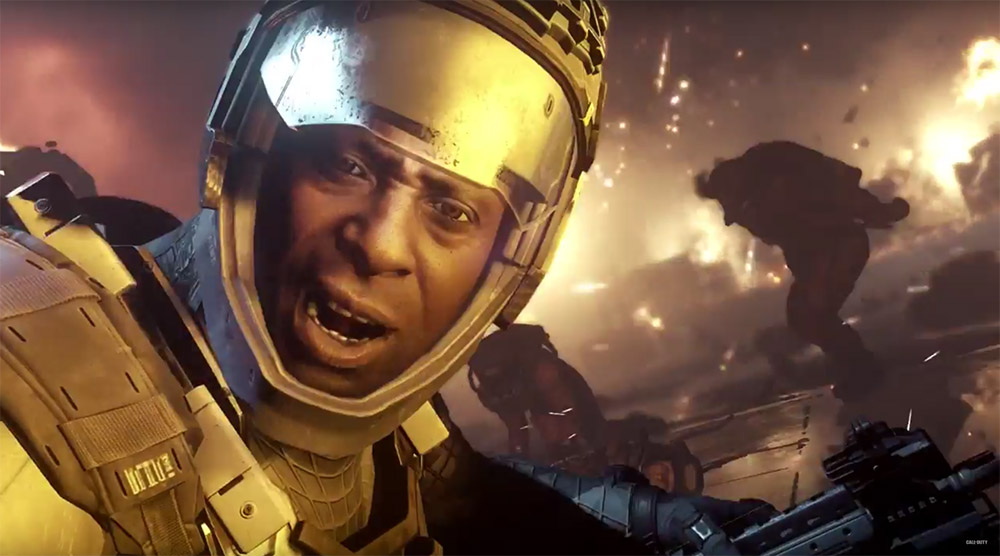 It's that emphasis on sci-fi that has some fans annoyed. They would prefer it if the series took a step back into contemporary warfare, or even went back to World War I or II, where Call of Duty has its roots. Others however seem annoyed that the Call of Duty: Modern Warfare remastering will only be made available to those who buy the special editions of Infinite Warfare.
It won't be available anywhere else.
This backlash has led to trailers for Infinite Warfare receiving hundreds of thousands of dislikes on Youtube. At the time of writing the full length one has over 400,000 of them, compared with 195,000 likes (thanks EG).
[yframe url='http://www.youtube.com/watch?v=EeF3UTkCoxY']
Addressing this fall out in an earnings call was Activision CEO, Eric Hishberg, who said that the number of likes were a strong indication of the title being polarising, rather than unanimously hated. He also highlighted how the re-release of Modern Warfare was designed to appeal to those who want more of the "boots on the ground," gameplay. Infinite Warfare is for those that want something new, he said.
Perhaps more importantly for an earnings call though, he highlighted how "early pre-orders [of Infinite Warfare] are off to a very strong start," and that Black Ops 2 had a large number of dislikes when it was unveiled.
Looking at the stats for it though, Black Ops 2's trailer has 158,000 likes at the time of writing, but only 59,000 dislikes. While it may be that Call of Duty has a larger and more passionate fan base today than it did then, clearly Infinite Warfare has been more divisive with the CoD community than previous entries in the series.
Discuss on our Facebook page, HERE.
KitGuru Says: I've not really gotten into a shooter for many years at this point, so I'm not a great judge. What do you think of Infinite Warfare? Does it look like a fun entry in the series?