As if flying first class wasn't nice enough, passengers travelling from between the US and Australia on a Qantas jet, will soon be able to leave the cabin entirely, in virtual reality. Thanks to a partnership with Samsung, those with the ludicrously expensive tickets will have access to a Gear VR headset to watch movies, play games and enjoy some bespoke experiences from the airline itself.
"Whether the user wants a virtual tour of our new Los Angeles First Lounge or to experience an A380 landing from the tarmac, this technology gives us a completely new way to connect with our customers," said Qantas group executive Olivia Wirth (via the BBC). She also suggested that it would be a good tool for advertising the company's other services and tourism in general.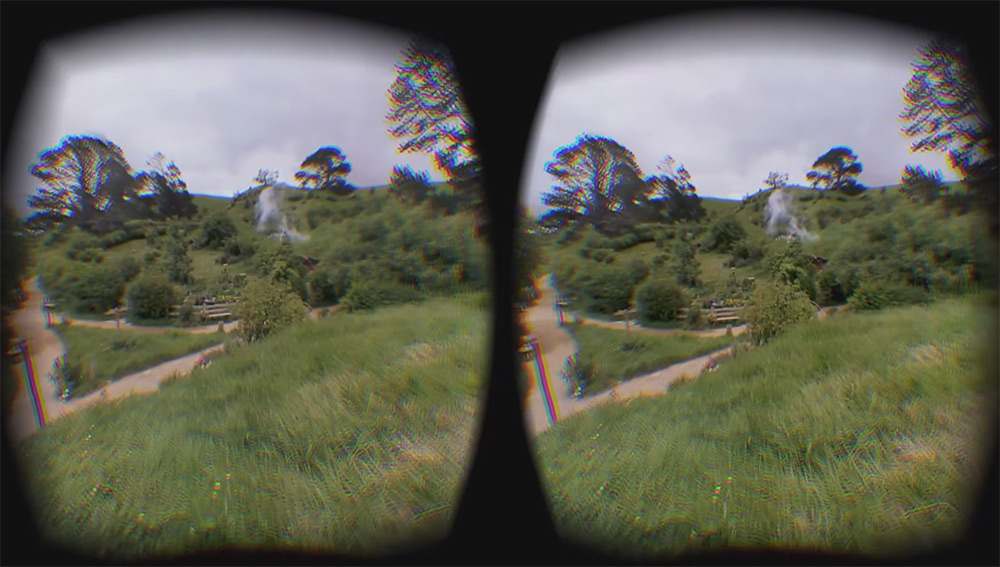 Jaunt's Hobbiton VR scene has captured the most interest to date
As it stands, Qantas is said to be working with Jaunt VR, the same company that put together the virtual reality tour of Hobbiton and the Shire using 360 degree video. So far it has developed a virtual tour of Australian nature, a trip to the top of Sydney tower bridge and a chance to walk around the airline's first class lounge – though of course, with a first class ticket, chances are passengers have been able to do this in real life already.
Although a potentially exciting new use for VR technology, some people have questioned how viable it is and whether having passengers being unaware of their surroundings would be irritating for those not wearing a headset. Qantas has considered these points though and will be trialling the technology for three months on certain flights, beginning around March, before a full roll out is considered.
Discuss on our Facebook page, HERE.
KitGuru Says: Would you guys be annoyed by someone in a VR headset sitting near you? Presumably there would be plenty of space for a bit of turning and looking around in a first class cabin.